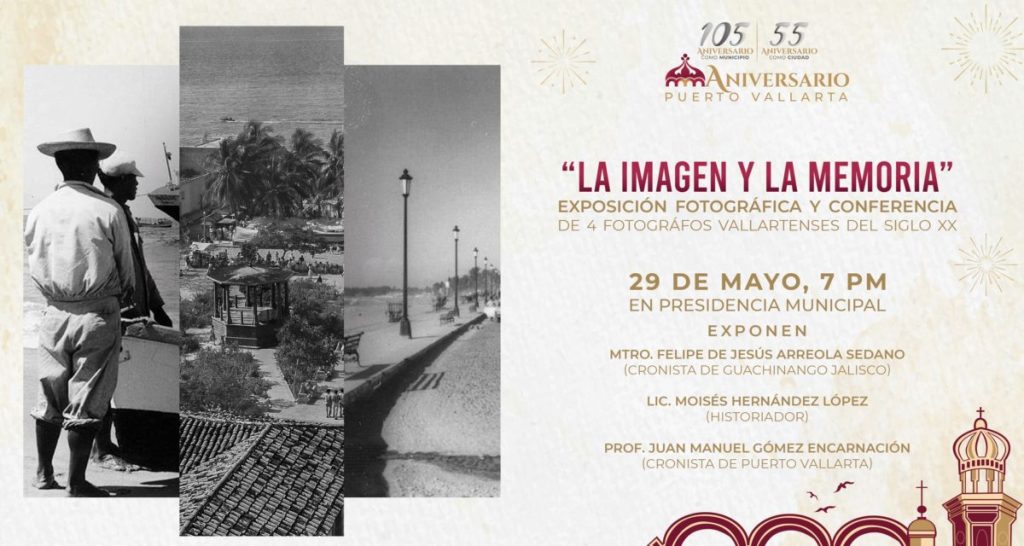 As part of Puerto Vallarta's double anniversary celebration, 'The Image and Memory,' a photographic exhibition and conference, will be held at 7:00 pm on Monday, May 29 at the Municipal Presidency. Learn about PV's growth from a small fishing village to a world-class tourist destination through the eyes of four photographers who found their inspiration in this city.
This event, held within the celebrations of the 105th anniversary of the elevation of Puerto Vallarta to a municipality and its 55th anniversary as a city, offers unique material captured by the lenses of photographers Rodolfo Pulido, Harry Rowed, Óscar Rosales and Norwood Simmons.
Maestro Felipe de Jesús Arreola Sedano, chronicler of Guachinango; Moisés Hernández López, historian; and Prof. Juan Manuel Gómez Encarnación, chronicler of Puerto Vallarta; will delve into these memories and their authors, in an effort to bring these historical archives to life.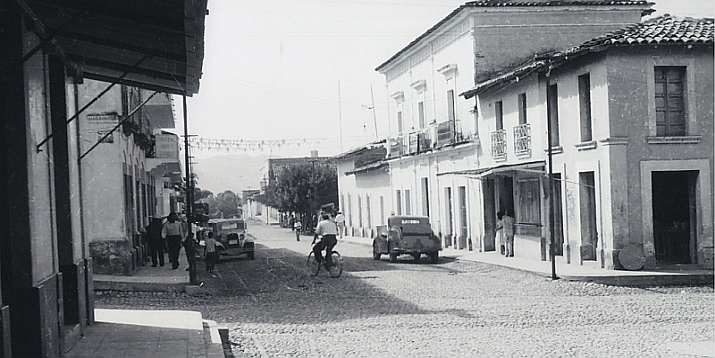 The exhibition and conference depicts daily life in Vallarta in the 20th century, as well as some historical events that contributed to the economic and touristic growth of this destination. For this, there will be four images from each of the photographers, bringing a small part of the city's history to the present.
Regarding the authors of photographs, we can highlight that Rodolfo Pulido, born in Nayarit but raised in Vallarta, can be considered the first graphic chronicler of the port because his photography documented the development of Puerto Vallarta as a town, as well as relevant events such as the conformation of the ejidos, the delivery of the lands, among other historical events. Sr. Felipe de Jesús Arreola Sedano will speak about Pulido's legacy.
Prof. Juan Manuel Gómez Encarnación will talk about the work of Óscar Rosales, who succeeded Rodolfo Pulido as Puerto Vallarta's photographer, because in addition to photographing a large number of Vallartenses in his photographic studio, Rosales documented important events in the city's social and economic history.
The works of Harry Rowed, a Canadian photojournalist who, due to his talent, was invited by airlines that were opening flights from that country to Mexico, offer a more anthropological look at the people of Vallarta in their daily dynamics. Historian Moisés Hernández will narrate these photos and talk a little more about Rowed's work in this country.
Hernández will also speak on the work of Norwood Simmons, whose photographs reflect the transition between the old Puerto Vallarta and the current one, showing the birth of this popular tourist destination.
If you'd like to learn more about our city's history, don't miss 'The Image and Memory' expo at the Municipal Presidency in downtown Puerto Vallarta at 7:00 pm on Monday, May 29, 2023.