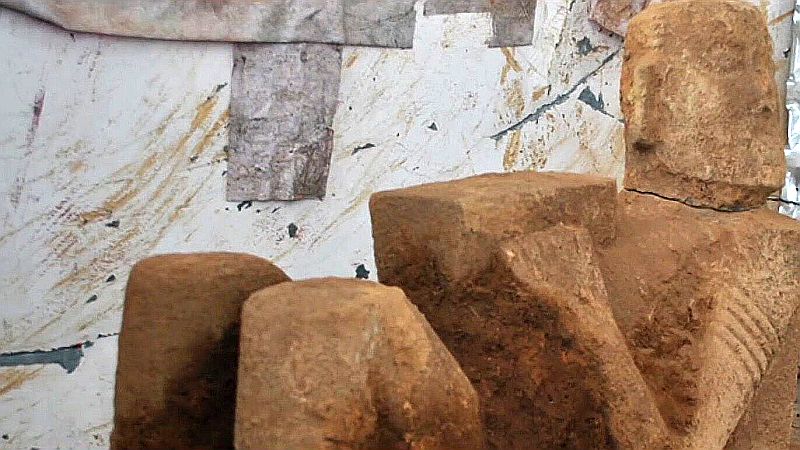 Pátzcuaro, Michoacán, Mexico – On August 30, 2023, during a construction project in the municipality of Pátzcuaro, a remarkable discovery was made. Personnel from the National Institute of Anthropology and History (INAH) unearthed a pre-Hispanic sculpture depicting a Chac Mool figure.
Following this unexpected find, the Ministry of Culture of the Government of Mexico, through the INAH Michoacán Center, has launched an archaeological rescue project to expand explorations in the immediate vicinity of the stone image.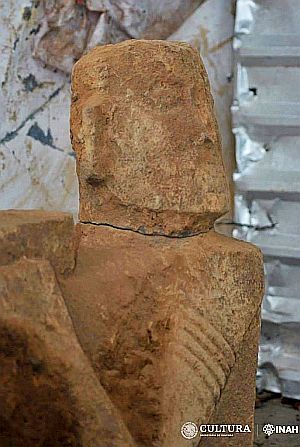 As of now, no archaeological materials associated with the statue have been found. Specialists believe it may have been removed from its original location nearby and ended up in the construction fill of the town of Pátzcuaro.
According to archaeologist José Luis Punzo Díaz, affiliated with the INAH Michoacán Center, the significance of this basalt-carved piece, measuring 90 centimeters in length, 80 centimeters in height, and weighing an estimated 200 kilograms, lies in it being the first Chac Mool sculpture found in the context of Pátzcuaro.
In the late 19th century, the Norwegian ethnologist Carl Lumholtz acquired a Chacmool in Pátzcuaro, which was originally extracted from Ihuatzio and is currently on display at the American Museum of Natural History in New York City, USA.
"These images, known as Chacmools in the Mayan tradition, were ritual tables in pre-Hispanic times. It has been speculated that they were used in ceremonies involving sacrifice and offerings."
However, the researcher emphasizes that the discovery is remarkable precisely because it's uncommon to find pre-Columbian artistic creations of such dimensions in western Mexico.
The Chac Mools
These sculptures depict reclining male figures, usually with their heads turned to the side. They are found in various parts of the Mesoamerican region, dating back to the Postclassic period (900-1521 AD). Notable examples can be found in Tula, Hidalgo; Chichén Itzá, Yucatán; and the Templo Mayor in Mexico City.
In Michoacán, apart from the recently discovered Chac Mool, which has been associated with the Late Postclassic period (1350-1521 AD), there are three other known pieces known as the Chacmools of Ihuatzio. Two were excavated in 1908 and are currently displayed at the National Museum of Anthropology (MNA) and the Michoacán Regional Museum, with a third located by Alfonso Caso and Jorge Acosta in 1938. Another Chac Mool is part of the MNA's collection, with a label indicating it's from Pátzcuaro, though its context remains unknown.
The recently discovered Chac Mool has already been removed and is safely stored by the institute. INAH specialists have begun additional analyses to thoroughly assess its state of preservation.