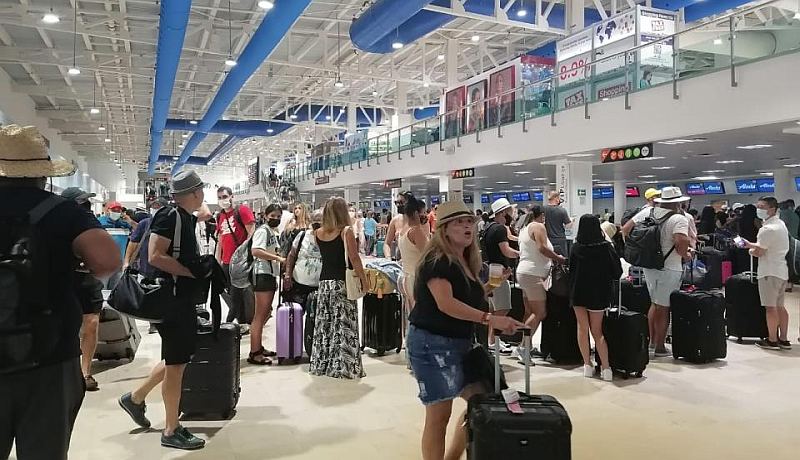 Puerto Vallarta, Mexico – In August 2023, Puerto Vallarta International Airport (PVR) served a total of 479,300 passengers. While this number might seem promising, it marked an increase of just 0.7% compared to the 476,100 passengers in August of 2022. This data comes from the Grupo Aeroportuario del Pacífico (GAP), which provides important insights into airport operations.
Despite the sluggish growth in August, the Puerto Vallarta Airport had reason to celebrate its performance during the first eight months of the year. Over this period, the airport handled a total of 4,708,800 passengers, reflecting a significant 13.2% increase compared to the same time frame in 2022. This demonstrated a positive trend in passenger numbers, suggesting a healthy travel environment.
The airport's domestic travel segment was particularly robust in August. It welcomed 284,000 domestic passengers, an 8.8% increase from the 261,100 passengers in August 2022. Over the first eight months of 2023, Puerto Vallarta Airport recorded a total of 1,984,100 domestic passengers, marking a substantial 14.6% increase compared to the previous year. This surge in domestic travelers showcased the airport's importance for local and national travel.
However, the situation for international arrivals was different. In August, PVR registered 195,300 international passengers, which was a 9.2% decrease from the 215,000 recorded in August 2022. Despite this drop, the Puerto Vallarta airport had received a cumulative total of 2,724,700 international passengers over the first eight months of 2023, indicating a 12.2% increase compared to the previous year.
While the airport continued to experience growth in domestic travel, international tourism faced a minor setback in August. Despite this challenge, the airport's management remains optimistic about the coming months and is actively working to stimulate further growth in passenger numbers to ensure the region's continued economic prosperity.