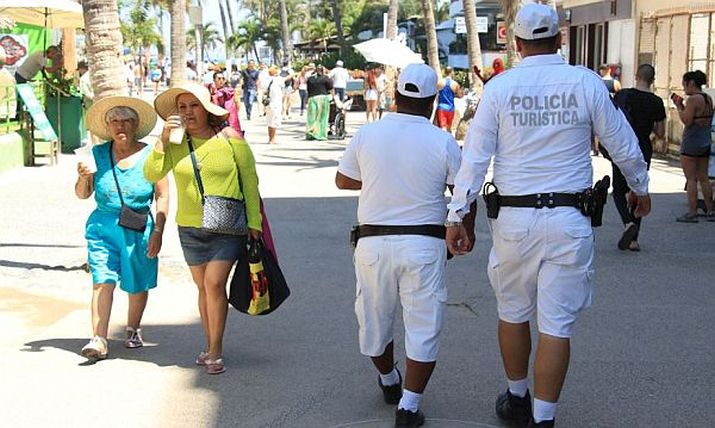 Puerto Vallarta, Mexico – According to the National Urban Public Safety Survey (ENSU) carried out by INEGI, Puerto Vallarta is positioned in the Top 10 of the safest places in Mexico again this year, due to the excellent perception by Vallartans about the environment in the community.
Puerto Vallarta works constantly to maintain itself as a safe city in which inhabitants and visitors can live together in a positive and hospitable environment, and thus enjoy the great benefits that this important tourist destination on the Mexican Pacific offers.
In July, the Secretary of the Navy, the Government of the State of Jalisco, and the municipality of Puerto Vallarta signed a coordination and collaboration agreement, which will allow joint actions to be established in matters of public security, for which SEMAR will maintain effective presence by carrying out operations to increase the confidence of visitors and citizens in this destination.
Puerto Vallarta has different security agencies that take care of different cases in a timely manner, such as the "Pink Patrols" that primarily deal with reports of violence against women, however, they also assist in situations related to domestic violence. At the same time, there are "Green" units focused on attending to environmental and animal protection issues.
There is also a liaison office for the expat community, considered one of the largest nationwide. This module is attended by bilingual personnel, who offer consultations, procedures and attention to complaints from foreigners who live permanently in the city and contribute to the well-being of Puerto Vallarta as well as its economic and cultural development.

Another component of inclusion, hospitality and respect is the office of attention to the LGBTQ + community, located in the Romantic Zone of the city, which adds to the offer of services of NGOs such as SETAC AC. Additionally, the Friendliest City in the World has 12 customer service modules in which all visitors can be supported by bilingual experts, who are in charge of guiding and offering legal assistance if requested.
The entire tourist strip from north to south has a large team of tourist police, trained to help travelers with adverse situations or questions about the destination, which will make their visit to Puerto Vallarta more pleasant and safe.
Puerto Vallarta a reliable destination in terms of bio safety
Through awareness and supervision actions, Puerto Vallarta remains a safe destination to visit during this summer season.
The municipal government has placed filters at strategic points throughout the tourist area to remind visitors and locals of the mandatory use of face masks and those who do not wear one will be given one as a gift. Likewise, mention will be made of all the bio safety measures that are applied in the city to firmly raise awareness, among other strategies.
All tourist establishments have constant inspection visits to ensure that the protocols are carried out in their entirety, to those who do not comply with these regulations, the suspension of activities will be applied through closing acts.
Vaccination in Puerto Vallarta is progressing positively, with practically the entire adult population of the tourist destination having received (at least their first dose of) the anti-Covid vaccination.
Tourism Trust press release translated and edited by Ricardo Acerco for BanderasNews.com.