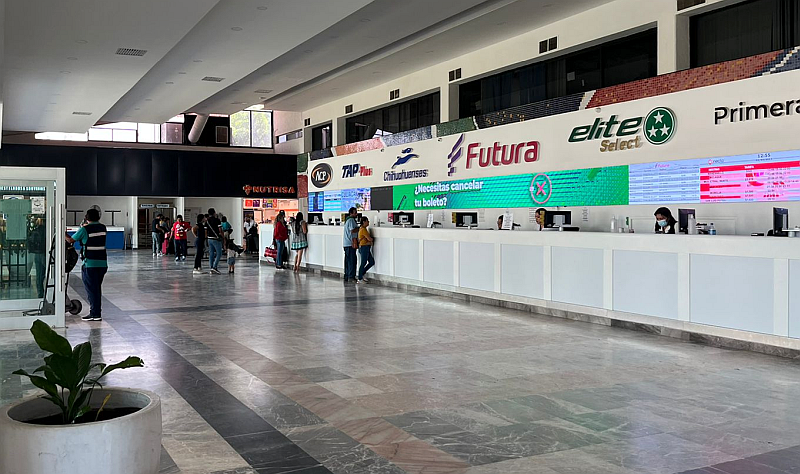 Puerto Vallarta, Mexico – Just days before the start of the two-week-long Semana Santa vacation period, the new general manager of the Puerto Vallarta Bus Terminal, Carlos Alberto Murguía Cibrián, affirmed that cleaning, maintenance, and security brigades are intensifying as they prepare to receive the massive number of tourists that will travel to this popular beach vacation destination for the Easter holidays.
Though the Semana Santa and Pascua holiday period begins on April 3 and ends on April 14, it is expected that vacationers will begin to arrive during the last few days of March, because in several entities the last day of classes will be Thursday, March 30.
After experiencing a 20% increase in passengers over the last long weekend, due to the extra runs implemented by the five bus lines that operate at the Puerto Vallarta Bus Station, Murguía Cibrián is anticipating a considerable increase in the number of 'foreign' buses that will bring visitors to this popular beach vacation destination this Easter.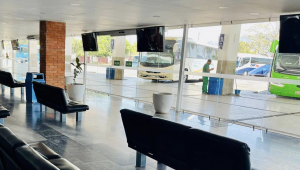 "This year, we are anticipating a considerable increase from a week in which, on average, at least a thousand passengers who come to vacation in this destination arrive, a segment that also contributes to the economic benefit that tourism leaves in Puerto Vallarta," Murguía Cibrián pointed out.
"The tourists who usually travel here by bus come mostly from the metropolitan area of Guadalajara, El Bajío and from entities in the center of the country," he added.
Murguía Cibrián, who assumed the general management of the Central Bus Station on March 2, highlighted the fact that the bus terminal was recently completely remodeled, and it now has an air-conditioned waiting room with flat screen TVs, a food area, a mini-supermarket and two parking lots. They've also coordinated with the Municipal Tourism Directorate to enable an information module at the Bus Terminal.
Inaugurated in December 1997, the Central Camionera (Bus Terminal) has twenty platforms for the arrivals and departures of the five commercial lines that operate in Puerto Vallarta with an average of 125 daily runs. The general manager said that the recent remodeling brings modernity, without losing the typical style of this city.
Source: Contra Línea