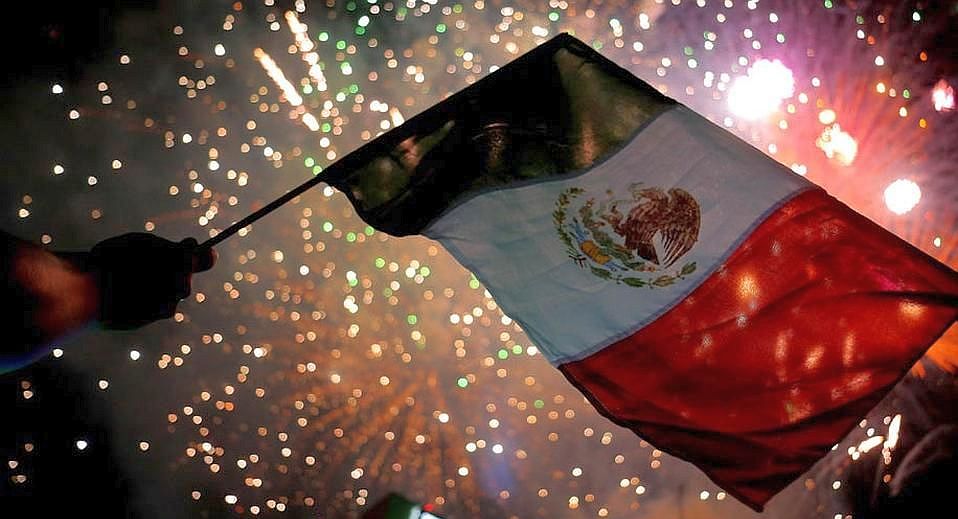 Puerto Vallarta, Mexico – Every September, known as El Mes de la Patria (The Month of Our Nation,) cities throughout Mexico host a series of colorful and patriotic festivities celebrating the events and people that eventually resulted in Mexico's Independence from Spain.
Here in Puerto Vallarta, the celebrations are unbeatable. On every street corner there are vendors selling flags, balloons, streamers and rehiletes (pinwheels), all in the national colors of red, white and green – and, on September 15th and 16th – there are festivities, entertainment and activities going on in the city's historic center.
On Friday, September 15th, the Plaza de Armas (Main Square) in downtown Puerto Vallarta will be filled with live music, dancing and typical antojitos. The Independence Day celebrations kick off at 6:15 pm with live music by Azucena Campos, who will be followed by Martín Rodríguez, known as "El Auténtico de Nayarit," at 6:45 pm. Next, the Mía Dance Studio group will continue entertaining the crowds at 7:20 pm.
At 7:45 pm, Grupo Komander MR will take the stage to keep the festivities going, followed by Grupo Zafiro at 9:45 pm. At 10:30 pm, Mariachi Tierra Jalisciense will serenade the crowd, building anticipation for the main event.
But the Independence Day celebrations really begin at 11:00 pm sharp, when Mayor Luis Alberto Michel Rodríguez steps onto the presidential balcony to lead the Grito de Dolores (Cry of Dolores).
Following this patriotic cry, the night sky over Banderas Bay is illuminated by a breathtaking fireworks display that lasts for more than 30 minutes. The festivities continue with a performance by local talent Cinthia Urtiaga at 12:15 am, capping off a memorable night in Puerto Vallarta.
September 16th is a National Holiday, similar to July 4th in the United States. Most people have the day off from work so they can enjoy the traditional civic-military parade, featuring school contingents, the fire department, charros and skirmishes along Puerto Vallarta's Malecon.
And, as if that were not enough, Puerto Vallarta hotels, restaurants and bars are offering a variety of ways to celebrate Mexico's 213 years of independence from Spain – all month long.
September's Fiestas Patrias stand out among the social activities celebrated in Mexico each year – so don't miss your chance to savor the flavors of Mexico in Puerto Vallarta this month. It's an opportunity to experience the rich cultural heritage and vibrant spirit of Mexico in one of its most picturesque destinations.