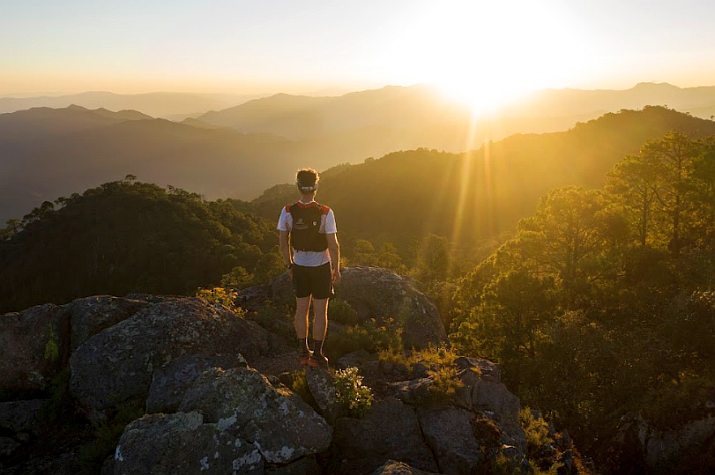 Puerto Vallarta, Mexico – This weekend, Puerto Vallarta will once again host one of the most prestigious trail running events in the world, the Mont-Blanc Ultra-Trail (UTMB) World Series. This renowned event brings together elite ultramarathoners from around the globe and is scheduled to take place from November 3 to 5.
The UTMB World Series, often dubbed the "Olympics of Trail Running," showcases top athletes in the sport as they compete in some of the most challenging and scenic races held in iconic cities worldwide. Puerto Vallarta is the sole Mexican destination chosen to host this iconic event during the first week of November, marking it as a significant fixture on the trail running calendar.
"Puerto Vallarta México by UTMB" promises to highlight the best of the region, guiding participants through rugged mountain trails, lush agave plantations, and ultimately leading them to the picturesque bay of the city. Along the way, runners will have the unique opportunity to experience Puerto Vallarta's captivating boardwalk, which has been transformed into an open-air art gallery adorned with elements paying tribute to the Day of the Dead and the famous monumental Catrina, creating an emotional finish line for the race.
The race routes are named after the inspiration drawn from the sacred Sierra Madre Occidental, a significant place for the Wixárika people. The distinct names of the routes are as follows:
Hikuri (95 km): Known as "The Wise One," this route is considered a masterclass in trail running.
Nakawé (49 km): Meaning "Mother Water," this route offers runners a scenic journey through nature.
Haramara (33 km): Named after "the Goddess of the sea," this route provides a unique coastal experience.
Ereno (20 km): With a name signifying "sea foam," this route offers a shorter but still challenging course.
Pata Salada (8 km): Named after the colloquial term for the people of Puerto Vallarta, this route offers a more accessible entry point for participants.
The UTMB World Series is known for being a physically and mentally demanding competition, pushing runners to their limits as they traverse the challenging terrains of Puerto Vallarta's stunning natural landscape.
Notably, within the American continent, the UTMB World Series has established itself as one of the top 18 sporting experiences globally. It spans across locations such as Virginia in the United States, Quito in Ecuador, Paraty in Brazil, Córdoba in Argentina, and Puerto Vallarta, which serves as the official Mexican headquarters for the event.
As Puerto Vallarta gears up to host this remarkable event once more, both participants and spectators can look forward to an unforgettable weekend of world-class trail running amidst the breathtaking backdrop of this beautiful coastal city.