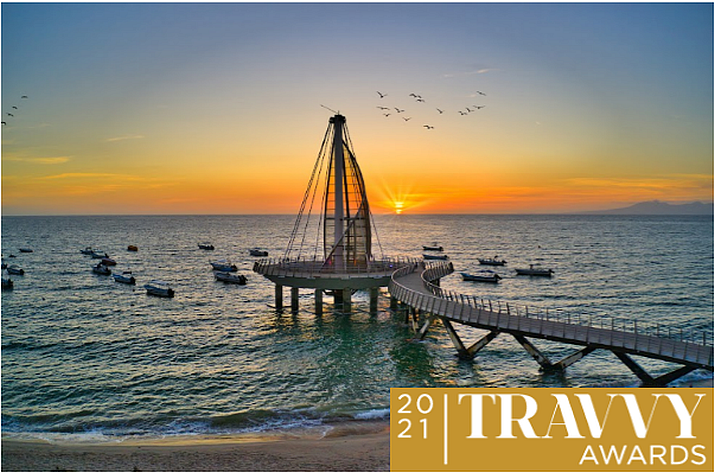 Puerto Vallarta, Mexico – The seventh annual Travvy Awards took place on November 11 at the Miami Beach Convention Center in Florida and Puerto Vallarta, Mexico took home three gold statues, for Best Culinary Destination, Best Honeymoon Destination and Best Tourism Board, and the silver for Best Destination in Mexico.
Nearly 100,000 votes were cast, and the industry came together. From suppliers to advisors and everyone in between, all in attendance were there to cheer each other on as their colleagues and peers were awarded for being game-changers and innovators of travel.
These winners were honored during a gala awards dinner and presentation attended by the finalists, industry leaders and travel professionals from around the world.
"The Travvy Awards recognizes the best of the best in the travel industry," said TravelPulse Executive Editor Eric Bowman. "They're voted on by travel advisors, AKA the real influencers in travel, and we're thrilled to be back together in person celebrating with the most amazing suppliers."
Receiving one of the Travvy statuettes is considered a top honor in the travel industry, and over 270 awards were handed out at this year's ceremony.
The winning airlines, destinations, hotels and resorts, cruise lines. tour operators and travel agencies deliver the highest quality experiences.
The Travvy Awards have become such an important part of the industry thanks in part to the winners being selected by travel advisors and agents who have direct knowledge about each category, company and organization nominated.
For more information, a breakdown of categories and to view the full list of winners, visit TravvyAwards.com.