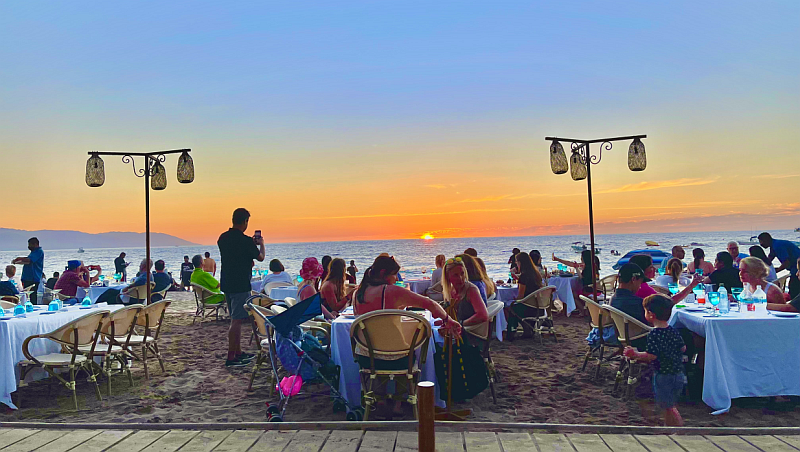 Puerto Vallarta, Jalisco, Mexico – Kicking back and chilling is a lifestyle many dream about. This can be achieved if you live in Puerto Vallarta. It's one of the top tourist destinations in Mexico. Frequently called 'Vallarta' or 'PV', it is a city at the apex of Banderas Bay in the state of Jalisco on the Pacific Coast.
The relaxing beach city is surrounded by the Sierra Madre Mountains. PV has long been a favorite destination of retirees and vacationers. The draw for most people is the huge range of outdoor recreation opportunities, especially those that put you on or near the ocean. Whether you are looking for a beach, boating, snorkeling or whale watching, Puerto Vallarta is a premier destination for ocean lovers.
To go along with all those outdoor activities is plenty of sunshine. There's well over 300 sunny or mostly sunny days. Many visitors from the US and Canada flock to PV to escape the cold up north especially from December to April. Daily highs are in the low 80s and overnight lows are in the upper 60s, pretty much year-round. It's not just the weather that attracts millions.
Puerto Vallarta is a city that will welcome you with open arms and is known throughout the country for the warmth and acceptance towards all visitors. Many of the locals speak English so communication is not too difficult. Locals also live in tourist areas where there are still charming neighborhoods, historic landmarks and popular tourist attractions. It's a city suitable for families, couples and singles. The city has retained its authenticity, along with its cobblestone streets.
It has a small-town atmosphere, while still boasting one of the most unique and sophisticated ocean fronts in Mexico. There's a rich and vibrant culture, a lively atmosphere, and a plethora of art galleries and traditional markets. It is known as an enclave for a variety of artists, who take advantage of the sunny weather for their mediums.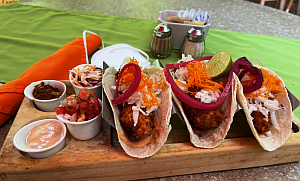 Puerto Vallarta has a flourishing foodie scene. The dining options number in the hundreds and you can nosh at sophisticated restaurants or street taco stands. You'll find both elegance and efficiency mingled together within the same block. PV is a top culinary destination in Mexico.
It is easy to travel to Vallarta and the convenient connectivity to the US and Canada makes it attractive to many. The international airport continues to expand in order to service millions of visitors every year.
PV is a year-round destination and you can be as active or relaxed as you want. The atmosphere and lifestyle are perfect for those looking for adventure, or just a lazy day at the beach, or both.
The team at Mi Casa PV Real Estate is a full-service agency focused on you and your desire for a new lifestyle. The boutique agency covers all your needs for buying or renting real estate.
---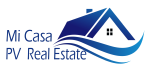 A boutique agency with a great approach to managing all your real estate needs, Mi Casa PV Real Estate provides a complete range of services to make owning a home in Puerto Vallarta easy. From real estate sales to investments and vacation rentals, Mi Casa PV covers all your needs for buying or renting real estate in Puerto Vallarta. For more information, stop by the office at 2015 Av. Francisco Medina Ascencio Local-27B in Plaza Genovesa, call +1 917-291-1007 in the US or +52 322-105-5091 in Mexico, email Info(at)MiCasaPV.com, or follow Mi Casa PV Real Estate on Facebook.