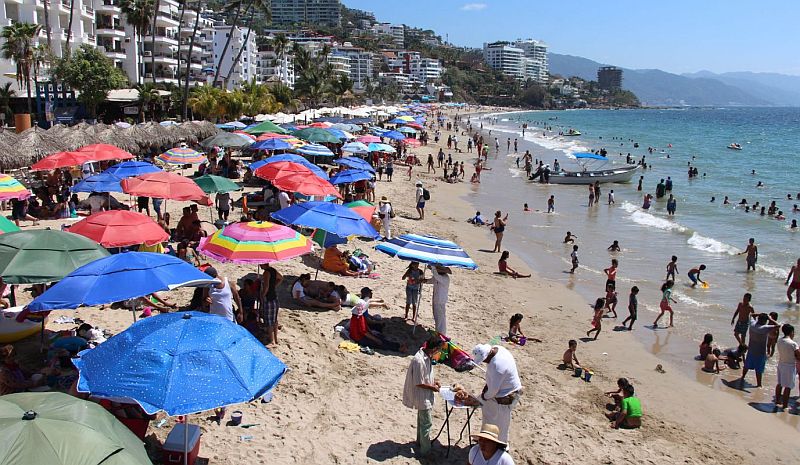 Puerto Vallarta, Jalisco, Mexico – With less than a month to go before the two week-long Easter vacation period begins, the Puerto Vallarta tourism sector is preparing for the massive arrival of visitors. Hoteliers are confident that occupancy rates will be similar to those registered a year ago, which vacillated between 85 and 90 percent.
The president of Coparmex, Juan Pablo Martínez Torres, said that, above all, the sector is focusing on offering the customer service and attention that characterizes this tourist destination, despite the personnel deficit that still persists in the city.
He added that Semana Santa (Holy Week) and Pascua (Resurrection Sunday until the following Saturday) are "very important dates for Puerto Vallarta in terms of attracting tourists and, above all, the income that the tourist destination may have. In this sense, businessmen in Puerto Vallarta are more focused on giving tourists the treatment they deserve, having all our staff trained, offering an [unforgettable] experience to tourists and, above all, that kind and humane treatment that we Vallartans have always distinguished ourselves with," he said.
Puerto Vallarta was the tourist destination with the highest occupancy in the country during the beginning of this year, and it is believed that this trend will continue thanks to the attention and efforts of the tourism sector, which anticipates high occupancy rates during the upcoming Easter vacation period.
Information sourced from Contra Línea.