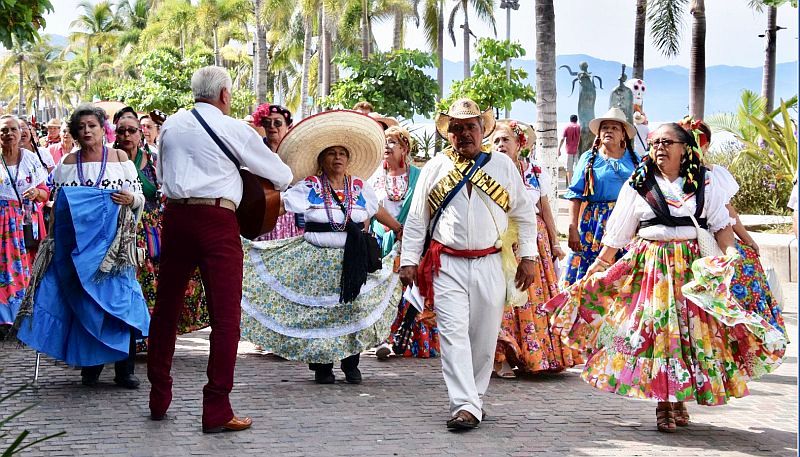 Puerto Vallarta, Mexico – In honor of the 113th anniversary of the Mexican Revolution, the Puerto Vallarta City Council has announced temporary road closures and traffic diversions in the city center on Monday, November 20, from 8:00 am to 12 noon.
The festivities kick off at 8:00 am with a civic ceremony at the Plaza de Armas, featuring the raising of the flag and the presentation of awards. Following this, at 9:00 am, the city will come alive with a vibrant sports and cultural parade.
Anticipating an impressive turnout, approximately 30 contingents will participate in the parade, showcasing the diverse spirit of the community. The procession will include representatives from the armed forces, municipal police, firefighters, senior clubs, primary schools, secondary schools, high schools, universities and scouts performing pentathlons, pyramids and dances, culminating with the charros.
A total of 1,500 participants are expected to march, accompanied by numerous floats, with the entire parade estimated to last two to three hours.
To facilitate the smooth flow of the celebration, several roads will be closed to car traffic during the event. Notable closures include Mexico Avenue, between Nicaragua and 31 de Octubre, Morelos from Corona to Basilio Badillo, and sections of Ignacio L. Vallarta, Lazaro Cardenas, and Venustiano Carranza.
While Juárez Avenue will allow traffic in both directions from Corona to Libertad, Agustín Rodríguez will be accessible in the opposite direction, and Insurgentes will be open in both directions between 5 de Febrero and Venustiano Carranza.
To minimize disruptions, public transportation will be rerouted away from the city center. North entrance routes via Mexico Avenue will reach Panama Street (Tienda Ley), returning through Colombia Street in the 5 de Diciembre neighborhood. South entrance routes will lead to Aguacate Street in Colonia Emiliano Zapata, with return journeys through Basilio Badillo to Libramiento.
Residents and visitors alike are encouraged to plan accordingly, as the city embraces its rich history and commemorates the Mexican Revolution with a day of festivities and unity.