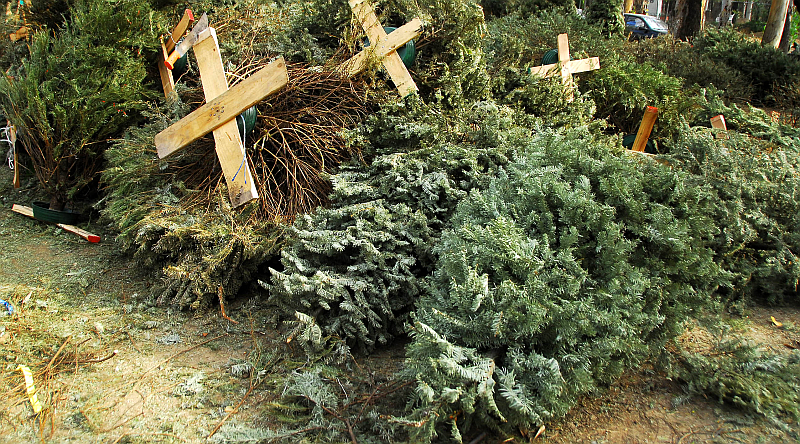 Puerto Vallarta, Mexico – From January 7-21, the municipal government of Puerto Vallarta will set up natural Christmas trees collection points in different areas of the municipality, to prevent people from dumping them on public roads.
The Municipal Public Services Directorate's Head of Public Cleaning, Pablo Sandoval Reyes, specified that there will be seven collection points where citizens can deposit their trees.
The Christmas trees collection points will be located in the Agustín Flores Contreras sports unit, next to the flag pole; in the Alfonso Díaz Santos sports unit, in the Bobadilla neighborhood; at the Ixtapa dome; at the La Lija recreational center; and on the sports fields in the La Aurora, Infonavit CTM, and Las Juntas neighborhoods.
He said that trees will be accepted during three shifts (morning, evening and night) on the dates that the collection centers are enabled, to avoid the accumulation of pine trees in these places.
The official invited citizens to utilize these Christmas trees collection points, which will facilitate their removal and transfer to their final destination, instead of leaving them abandoned on public roads, since the garbage collection trucks will not be able to collect them from where trash is usually left for pick-up.