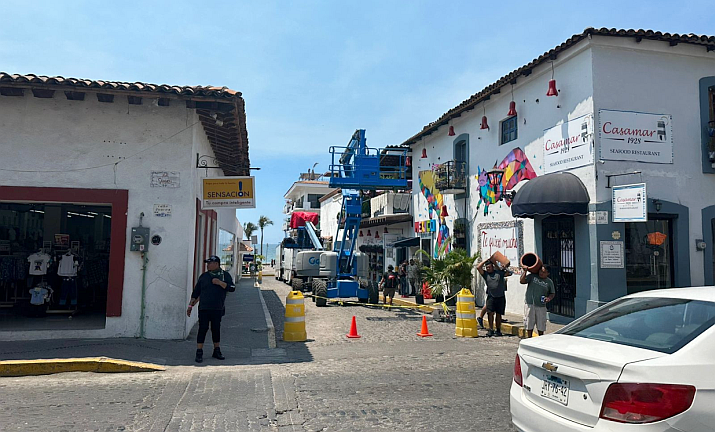 Puerto Vallarta, Mexico – Some streets in downtown Puerto Vallarta were closed on Sunday for the filming of the third season of Acapulco, the popular Apple TV series.
Mina, Galeana, Agustín Rodríguez, Corona and Matamoros streets in the city center will be partially closed on Monday and Tuesday from 8 am to 10 pm, reported the Municipal Government.
The series stars Eugenio Derbez and is inspired by 3Pas Studios and Lionsgate/Pantelion Films' feature How to Be A Latin Lover, in which Derbez starred. However, Eugenio Derbez is not in Puerto Vallarta this week, but he's expected to be here in June to wrap up the episodes that are currently being filmed.
Along with Derbez, the cast of Acapulco includes Enrique Arrizon, Fernando Carsa, Damián Alcázar, Camila Perez, Chord Overstreet, Vanessa Bauche, Regina Reynoso, Raphael Alejandro, Jessica Collins, Rafael Cebrián, Carlos Corona and Regina Orozco, so fans just might catch a glimpse of one of these Apple TV stars during this week's filming in Puerto Vallarta.