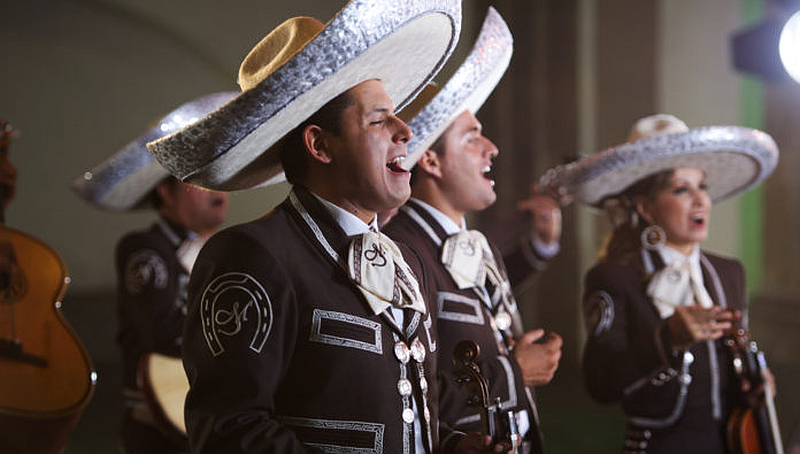 Puerto Vallarta, Jalisco, Mexico – From June 27 to July 1 Puerto Vallarta will host 'Al calor del mariachi', a festival that celebrates Mexican Mariachi music, culture and tradition through performances, dance events, and cultural displays.
The festival is dedicated to the Mariachi culture and the education and professionalization of the new generations of musicians. To accomplish this, the Al calor del Mariachi Summer Festival program includes workshops, conferences and shows based at the Sheraton Buganvilias Resort & Convention Center and the Puerto Vallarta International Convention Center.
The educational program will include 3 consecutive days of professional workshops and master classes for Mariachi (intermediate and advanced levels) led by Mariachi Nuevo Tecalitlán (NT) and its General Director, Maestro Ángel Martínez.
In addition to workshops, contests, conferences and training there will also be an artistic program with events that are open to the general public, including:
An outdoor concert at the Los Arcos Amphitheater on Thursday, June 29 (free event)
A commercial exhibition Sheraton Buganvilias Exhibition Hall (free access) June 28, 29 and 30
A Mariachi-themed painting and photography exhibition (free event) June 25-28 at Casa de Cultura
A Nuevo Tecalitlán Mariachi concert at the Convention Center (event with cost) June 30
A Thanksgiving Mass at Our Lady of Guadalupe in downtown Puerto Vallarta July 1
Most of the funds raised by the festival will be used to support the professional education of outstanding musicians. More information and ticket prices can be found at AlCalorDelMariachi.com.
Recognized by UNESCO as an Intangible Cultural Heritage of Humanity, Mariachi is a timeless Mexican tradition that goes beyond influential music – it is the sum of a cultural revolution, encompassing the essence of Mexico with elaborate costumes, rhythmic dancing and patriotic values. Discover its complex origins, its distinctive musical elements, and above all its deep-rooted significance to the people of Mexico – right here in Puerto Vallarta!