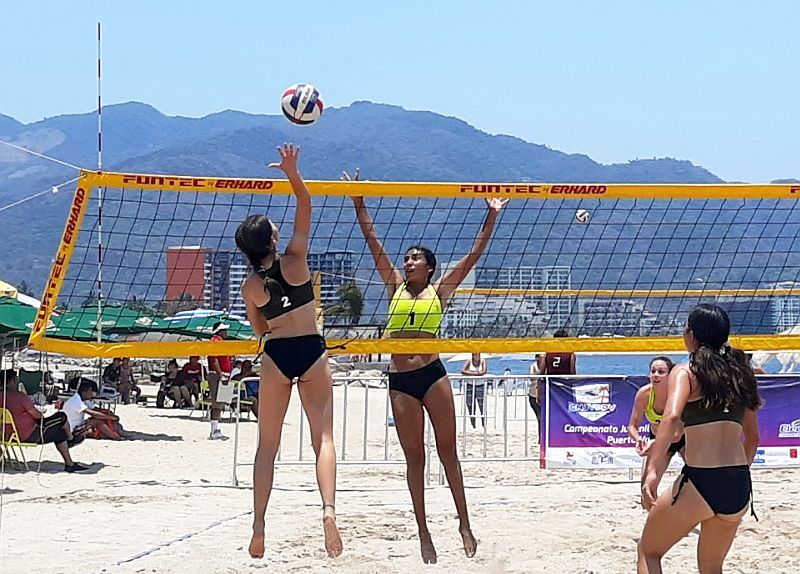 Puerto Vallarta, Mexico – The second edition of the 2022 National Youth Beach Volleyball Championship will take place in Puerto Vallarta from the 27th to the 29th of this month, this time taking place at Holi Beach, where several courts will be set up.
At a press conference, the promoter of the contest, Laura Almaral Palafox, informed that it will be played in the Under 17 (2005-2006), Under 19 (2003-2004) and Under 21 (2002-2001) categories, with the best players in the national ranking in both the women's and men's branches.
He added that there will be 12 teams in each category, champions in their respective states of the Republic, in this event that will be the preamble to, and will serve as preparation for, the National Commission of Physical Culture and Sports (Conade) National Games, to be held in July.
This event will bring together the future beach volleyball stars of Mexico and admission will be completely free to the public. $40,000 pesos in cash will be presented to the winners, the largest purse to ever be awarded in a youth beach volleyball competition.
The director of Tourism and Economic Development, Ludvig Estrada Virgen, stressed that the municipal government promotes the development of sports tourism, which becomes relevant with events of this type. In fact, in this case, about 500 people are expected to stay in Puerto Vallarta hotels and many more who will enjoy the matches on the 5 courts in the stadium, which has capacity for 1000 spectators, and will be filled with excitement during the 3 days of competition.
This exciting sporting event is supported by COMUDE Puerto Vallarta, CODE Jalisco, the Jalisco Tourism Secretariat, the Puerto Vallarta Tourism Trust and the Jalisco Volleyball Association, which will coordinate the tournament with Promoter Larx.