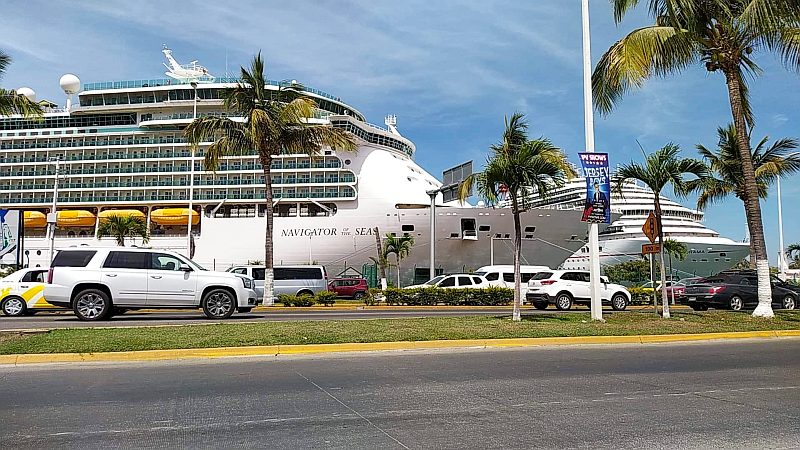 Puerto Vallarta, Mexico – Five of the thirteen cruise ships that Puerto Vallarta will welcome this month have already arrived, the first being the Emerald Princess on Monday, which was followed by double arrivals on Tuesday and Wednesday. The Norwegian Sun will dock in our port today, wrapping up the first week of May.
Of the 13 port calls scheduled for this month, there will only be one more double arrival, on Tuesday, May 23, when the Navigator of the Seas and the Carnival Panorama arrive. Speaking of the Carnival Panorama, this luxury cruise ship will make 5 port calls this month.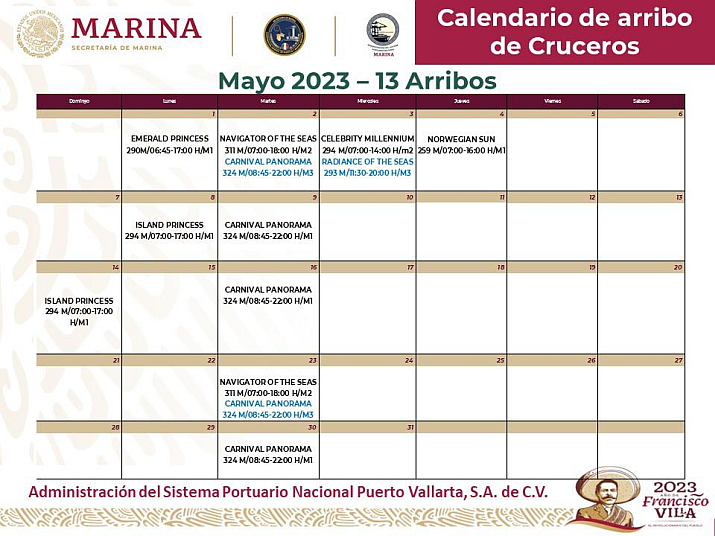 The second week of the month will start with the arrival of the Island Princess on Monday May 8, which will be followed by the second visit from the Carnival Panorama on Tuesday the 9th.
The Island Princess returns on Sunday the 14th, followed by the return of the Carnival Panorama on the 16th, the last arrival scheduled for the third week of May.
Week four will see the last double arrival of the month, with the Navigator of the Seas and the Carnival Panorama docking on Tuesday the 23rd.
The month wraps up on Tuesday, May 30, with the last scheduled arrival of the Carnival Panorama during this period.
The Administration of the National Port System (ASIPONA) has announced that at least 200 cruise ships will arrive at the Puerto Vallarta maritime terminal this year, bringing an estimated 350,000 passengers, and around $42 million dollars to the city.