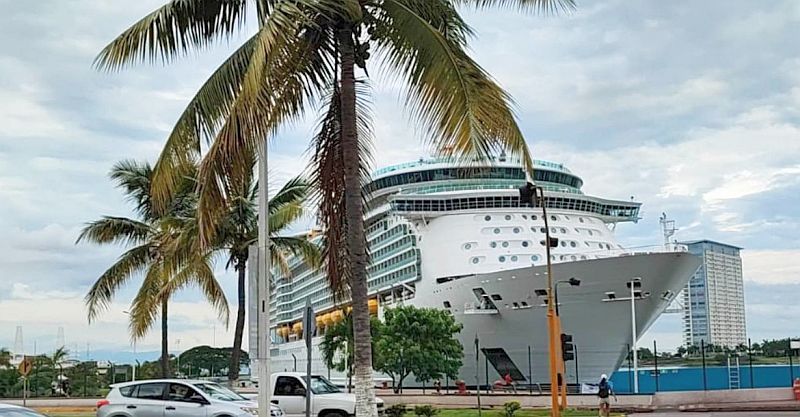 Puerto Vallarta, Mexico – In August, Puerto Vallarta will welcome a total of eight international cruise ships, slightly surpassing previous months, according to the schedule released by the Puerto Vallarta National Port System Administration (ASIPONA).
This month, there will be five arrivals from the frequent visitor, the Carnival Panorama, two from the Navigator of the Seas, and one from the Emerald Princess.
In fact, the first day of the month marked the first of two double arrivals, with the Carnival Panorama and the Navigator of the Seas coinciding, bringing approximately 8,000 passengers together. This brought a close to one million dollar economic boost for Puerto Vallarta's tourism service providers.
The other double arrival will be on Tuesday, the 29th, with the same ships. It will be another exciting day for the destination during the peak summer vacation period, and the Malecón and areas around the port terminal are expected to be bustling with many tourists, including, of course, the shopping center.
The other arrivals of the Carnival Panorama will also be on Tuesdays, while on Friday, the 25th, the Emerald Princess will arrive, with a capacity of more than 2,500 passengers.
Puerto Vallarta continues to improve its cruise tourism statistics compared to last year, and it is expected to continue on this path as it benefits from the global cruise segment's development. In fact, several new ships are expected to be inaugurated in the coming years.
With reports from Contra Línea