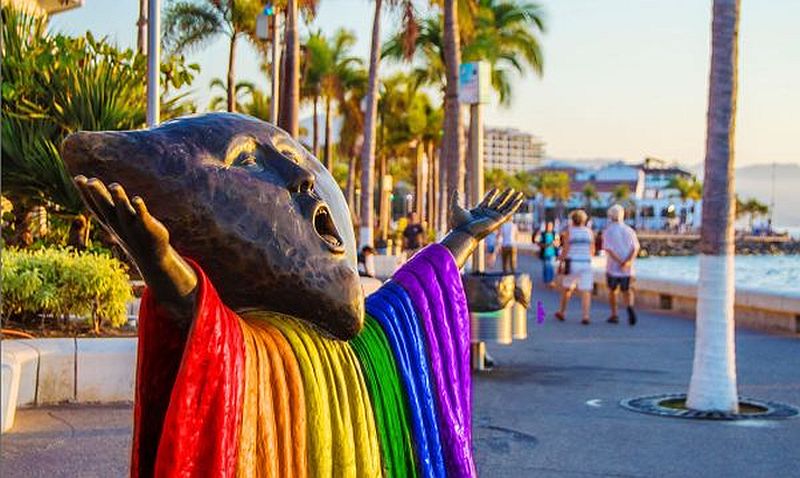 Puerto Vallarta, Mexico – Puerto Vallarta has once again demonstrated its commitment to inclusivity and diversity by securing top honors in four significant categories at the LGBTQ+ Travel Awards Mexico 2023. The city's remarkable achievement was celebrated during the award ceremony held on Wednesday, November 8, further solidifying its reputation as a premier beach destination for the LGBTQ+ community on both national and international scales.
The gala was held in the city of Morelia, Michoacán and these awards were received by Luis Villaseñor Nolasco, the director of the Puerto Vallarta Tourism Trust, as well as Vidal Meza of Almar Resort, and other members of the Puerto Vallarta business community. The President of ACT LGBTQ, Mr. Javier Jiménez, was also present at the event.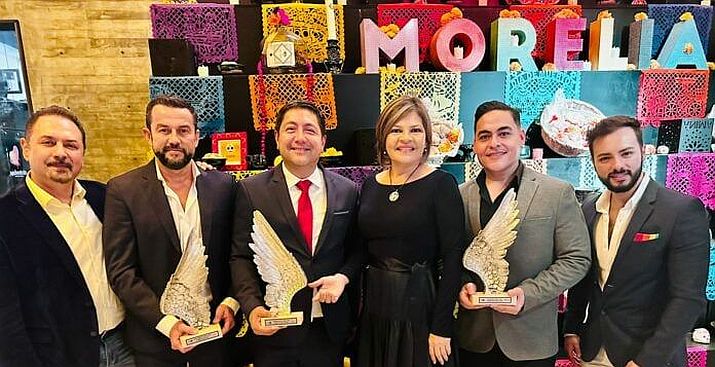 The coveted LGBTQ+ Travel Awards Mexico recognizes outstanding contributions and efforts in promoting LGBTQ+ tourism. This year's awards witnessed a competitive field with 120 nominated entities from 26 cities across the nation. Puerto Vallarta emerged as a clear standout, surpassing its competitors and taking home the highest accolades in the following categories:
Beach Destination of the Year – Puerto Vallarta
Hotel Concept of the Year – Almar Resort Luxury LGBT, Puerto Vallarta
Restaurant of the Year – Café Des Artistes, Puerto Vallarta
Partner of the Year – Grand Miramar, Puerto Vallarta
This recognition reflects Puerto Vallarta's enduring commitment to creating a welcoming and safe environment for LGBTQ+ travelers. The city's vibrant nightlife, stunning beaches, and diverse cultural attractions have long attracted LGBTQ+ visitors from around the world. Moreover, Puerto Vallarta's warm and inclusive atmosphere has made it a popular wedding and honeymoon destination for same-sex couples.
Beyond its appealing tourist attractions, Puerto Vallarta has been proactive in offering LGBTQ+ oriented services and amenities, such as LGBTQ+ friendly hotels, bars, and tour operators. These efforts have helped establish Puerto Vallarta as a global leader in LGBTQ+ tourism.
The LGBTQ+ Travel Awards Mexico 2023 represents not only a celebration of Puerto Vallarta's achievements but also an opportunity to applaud the ongoing progress in embracing diversity and equality within the travel industry. As more LGBTQ+ travelers seek destinations that offer acceptance and inclusivity, Puerto Vallarta's continued dedication to the LGBTQ+ community ensures its place as an attractive and influential tourist destination.
The LGBTQ+ Travel Awards Mexico is an annual recognition program that honors outstanding contributions and efforts in promoting LGBTQ+ tourism in Mexico.