Puerto Vallarta, Mexico – If you've recently purchased a second home in Mexico, or are contemplating making a permanent move, you will notice that the streets in Puerto Vallarta have different sounds than what most people from the United States or Canada are used to – like the man loudly beckoning people to buy his fresh bread, a whistling sound when the yam vendor is pushing his cart by, and different announcements and horns sounding when the gas trucks drive through the neighborhoods.
Most people who live in Mexico use gas for their homes because appliances like stoves, ovens, dryers and hot water heaters are not electric, but gas. So knowing how to purchase gas for your Mexico home is an important part of daily life. If you own a condo in Puerto Vallarta, your gas is likely taken care of by the condo manager and will be part of your Homeowner's Association maintenance fees or billed directly to you.
However, if you have a house in Puerto Vallarta with a gas tank, and if you don't want to call out as they drive by, you will need to call to get gas delivered. There are three main gas companies in Puerto Vallarta, and they will usually bring you your gas within 2-3 hours of contacting them.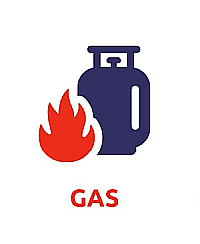 Global Gas
Call: 322-290-1010 from Puerto Vallarta
International Call: (01) 800-290-1011
WhatsApp Text: 322-139-9785
Flogas
Call: 322-281-0009 from Puerto Vallarta
Sonigas
Call: 322-209-0664 from Puerto Vallarta
Now that you know how to get your gas delivered, let's look at the cost: for a two-person household with water heater, washer/dryer, and gas oven, you can expect to pay a bit over $300 pesos per month. Delivery is free, but there is a minimum purchase price of $750 pesos, depending on the company, and your tank will easily accommodate $1000 pesos of gas and more.
Click HERE for more Puerto Vallarta real estate and lifestyle tips from Tropicasa Realty.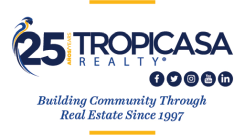 Since 1997, Wayne Franklin and his team at Tropicasa Realty have been a trusted name in Puerto Vallarta real estate. Tropicasa Realty is the region's representative for "The Leading Agents of the World" and with over 100 years of combined experience in real estate, all agents of the company are affiliated with AMPI. Wayne Franklin or any member of his knowledgeable team can be contacted in-person at their Romantic Zone Office – Pulpito 145-A at Olas Altas. While in PV they can be reached at (322) 222-6505 or by calling 866-978-5539 (Toll-Free) from the U.S.
Click HERE to learn more about Tropicasa Realty, or visit tropicasa.com.