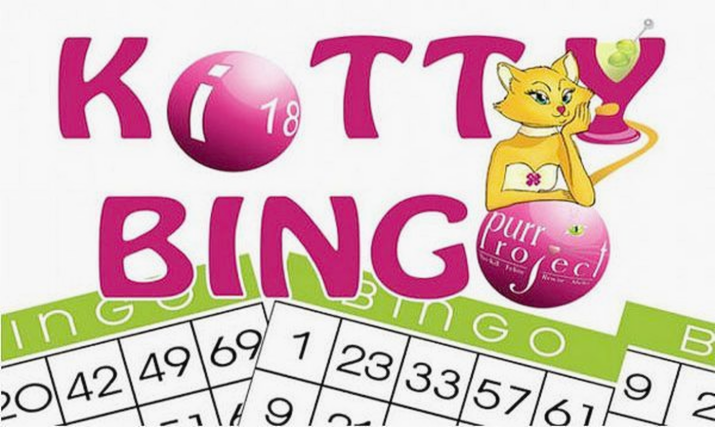 Puerto Vallarta, Mexico – PuRR Project has over 300 adorable cats and kittens in residence. Donations and fund raising events are the only source of financing to provide food, shelter and veterinary care for these rescued animals, so come play BINGO with us!
Starting on Wednesday, November 8, we'll be calling the numbers and handing out great prizes starting at 4:00 pm every other Wednesday afternoon throughout the season at Nacho Daddy, Basilio Badillo #287, in the heart of the Puerto Vallarta Romantic Zone.
It just costs $200 pesos to play with four cards that are good for 8 games and lots of fun prizes when you get a BINGO and yell "MEOW!" To add to the excitement, there will also be a 50/50 Raffle, with 10 tickets for just $100 pesos.
To help round out the spirit of the games, Nacho Daddy offers BINGO players a variety of food and drink specials from their yummy menu, so come out, support PuRR Project and enjoy an afternoon of great food, fun and a chance to win fantastic prizes!
Help us put some pesos in PuRR Project's "kitty" by joining us for Charity Bingo every other Wednesday afternoon at Nacho Daddy. You'll have a great time, knowing that you are helping the 300+ cats and kittens residing at PuRR Project as you do.
BINGO cards go on sale at 3:00 pm and the games begin at 4:00 pm, so grab a friend, grab a table and join the fun!

PuRR Project is a Non-Profit shelter in Puerto Vallarta, Mexico that provides homeless cats and kittens a recuperative stay with the ultimate goal to adopt them out to loving homes. All of our residents have been sterilized, vaccinated and are disease free. We accomplish this through our own efforts as well as collaboratively with other animal welfare organizations. Both monetary donations as well as donations of dry cat food are most welcome – and much appreciated. Donations 501(c)(3) tax-deductible in the U.S. For more information, visit PurrProject.com or send an email to info(at)purrproject.com.
---

Open daily from 11 am to 12 am for lunch, dinner, live music and lots of fun, this popular south side hangout is located at Basilio Badillo #287, only two blocks off the beach in the heart of the Romantic Zone. Credit cards accepted. For more information, visit NachoDaddy.mx or become a fan on their Facebook Page for promotions, daily specials and more.
Click HERE to learn more about Nacho Daddy Restaurant & Sports Bar.