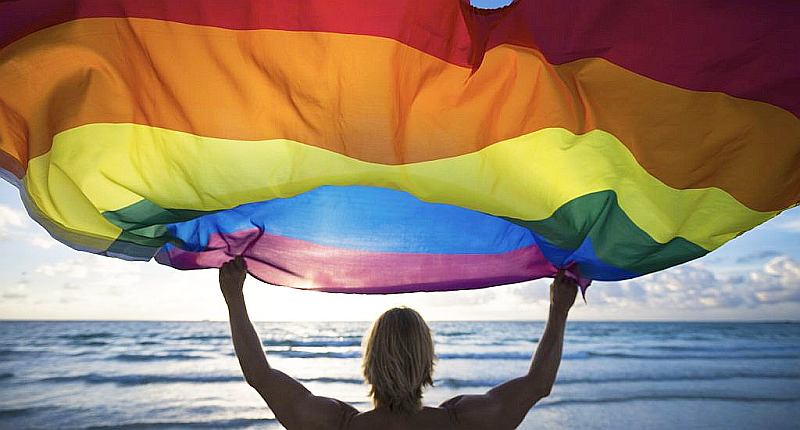 Puerto Vallarta, Mexico – The 10th edition of Vallarta Pride, Puerto Vallarta's annual gay pride festival, is set to take place from May 17 to 28, 2023 with a variety of events designed to celebrate the vibrant LGBTQ+ community that lives in and visits this popular tourist destination.
Created to showcase all the unique elements that have made Puerto Vallarta a favorite resort destination of the international gay community, Vallarta Pride is organized by local businesses, associations and the entire LGBTQ+ community.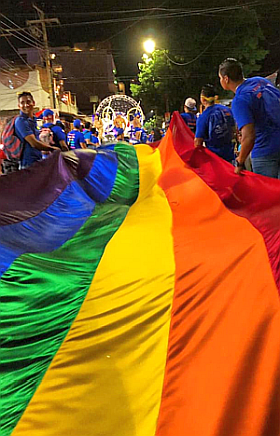 At a recent press conference, held at the Puerto Vallarta International Convention Center, officials revealed the schedule of events, which includes the Miss Vallarta PRIDE contest, a 6K race (and walk), art exhibitions featuring prominent national and international artists, educational conferences, the traditional Drag Derby and, of course, the annual block party and Pride Parade. Many of these events, which showcase this inclusive city and why it's recognized worldwide as an LGBTQ Mecca, are free.
Javier Jimenez, president of Vallarta Pride, told members of the press that in celebration of ten years of pride, the organizing committee had put together a program that was the most inclusive one in its history, with the theme, "Be Proud of your Nature."
"This tenth edition of pride features fashion, culture, sports, parties, and fun," Jimenez said. "Over 20 invited artists and speakers will participate, along with a fashion show by Mexican designer Benito Santos." (Click HERE for the full schedule of events.)
"Vallarta Pride is an extremely important event for Puerto Vallarta, this year more than 50 companies will participate and an attendance of 20,000 tourists is expected, between national and international," Luis Villaseñor, general director of the Public Trust for Tourism Promotion and Advertising of Puerto Vallarta, told reporters. "The revenue stream will be significant."
For gay and lesbian tourists from the US and Canada in particular, Puerto Vallarta has solidified its reputation as an LGBTQ+ hotspot. The LGBTQ flame is particularly strong during Vallarta Pride, but throughout the rest of the year, you can find plenty of gay bars, restaurants, and clubs in the 'Gayborhood'. Since there are many festivities in and around the Zona Romántica neighborhood during Vallarta Pride, plan an afternoon drink at one of the many bars to truly embrace your pride in Puerto Vallarta.
For more information, news and updates, please visit VallartaPride.org, or the event's official Facebook page.