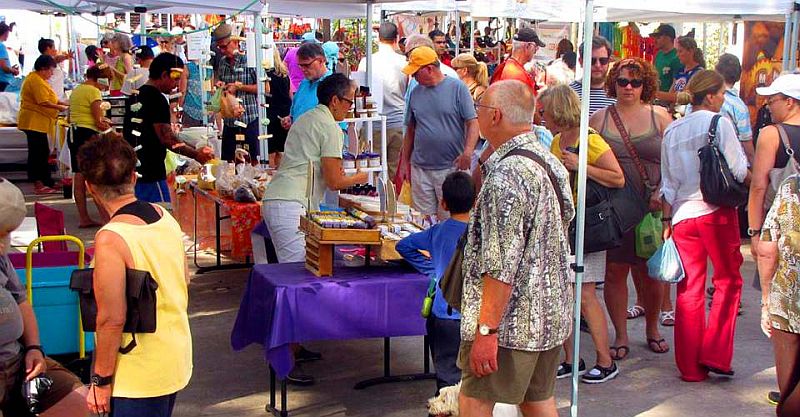 Puerto Vallarta, Mexico – Nestled in the heart of the Puerto Vallarta, the Olas Altas Farmers' Market is a hidden gem offering a delightful shopping experience for locals and tourists alike. With over 100 local producers showcasing their wares at Lazaro Cardenas Park, this market is a treasure trove of unique finds, and it's open every Saturday from 9:00 am to 2:00 pm until May 11, 2024.
What sets this market apart is its diverse product range. From organic food to mouthwatering international cuisine to-go, including delectable vegan options, there's something for every palate. But that's not all; you can also browse Mexican handicrafts, textiles, fashion designs, and artwork by talented local creators, making it a one-stop-shop for all things artisanal.
The Olas Altas Farmers' Market's charm extends beyond its offerings. As you stroll through the market, you'll be captivated by the traditional Mexican mosaic art that adorns the park, glistening in the morning sun. This adds a touch of authentic Mexican culture to your shopping experience.
In addition to being a shopping haven, this market is also a vibrant social hub. It offers live music, creating a lively atmosphere that's perfect for both relaxation and entertainment. You can also indulge in an array of international cuisines and savor the flavors of the world while exploring the market's diverse stalls.
The Olas Altas Farmers' Market is a perfect opportunity to support the local economy, sample organic products, and purchase handicrafts created by native communities in the region. By doing so, you contribute to the "buy local" ethos that's at the heart of this market.
Whether you're a resident or a tourist, make sure to mark your calendars and visit this market on your next Saturday outing. It's not just a shopping destination; it's a celebration of local culture, a feast for your taste buds, and a chance to find one-of-a-kind treasures. Puerto Vallarta's Olas Altas Farmers' Market truly offers a unique and enjoyable experience for everyone.