Puerto Vallarta, Jalisco, Mexico – On Sunday, December 22, 2019 at 6:30 pm, the Puerto Vallarta Jewish Community will celebrate Chanukah with laughter, singing, games, and great food at The River Café on the Isla River Cuale in El Centro.
Gather up your family friends and come enjoy a delicious family-style dinner that includes:
• Smoked Salmon Crostini
• Braised Chicken
• Broiled Red Snapper
• Steamed Organic Vegetables
• Latkes with sour cream and applesauce
• Molten Chocolate Cake with vanilla ice cream and berry sauce
• Coffee, Tea, Iced Tea and Sodas
…all for just $795 MXN ($44 USD) per person (ages 12 and up), and $575 MXN ($33 USD) for children 5-11 years of age. Gratuities and taxes are included in the price. Seating is limited, so pre-payment is necessary to secure your reservation.
This will be more than a dinner, it will be a true celebration, so make plans now to join us!
For more information and to make your reservations, visit RiverCafe.com.mx, where you can make your payment online via PayPal.
---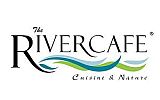 Open daily from 8:00 am to 11:30 pm, The River Café is located at Isla Rio Cuale #4 in downtown Puerto Vallarta. Credit cards accepted. Reservations are recommended and can be made by calling (322) 223-0788 or online at RiverCafe.com.mx.