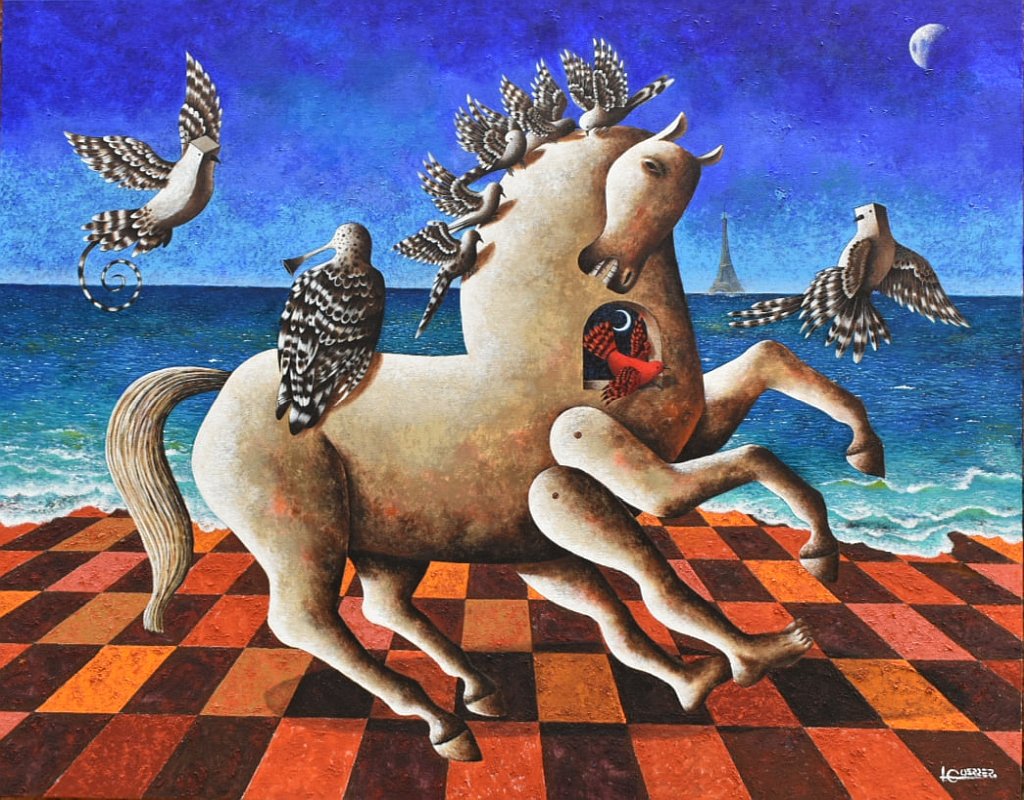 Puerto Vallarta, Mexico Selected art works by Guadalajara artist Ignacio Guerrero are now on sale at Galleria Dante, the largest and most eclectic art gallery in Puerto Vallarta.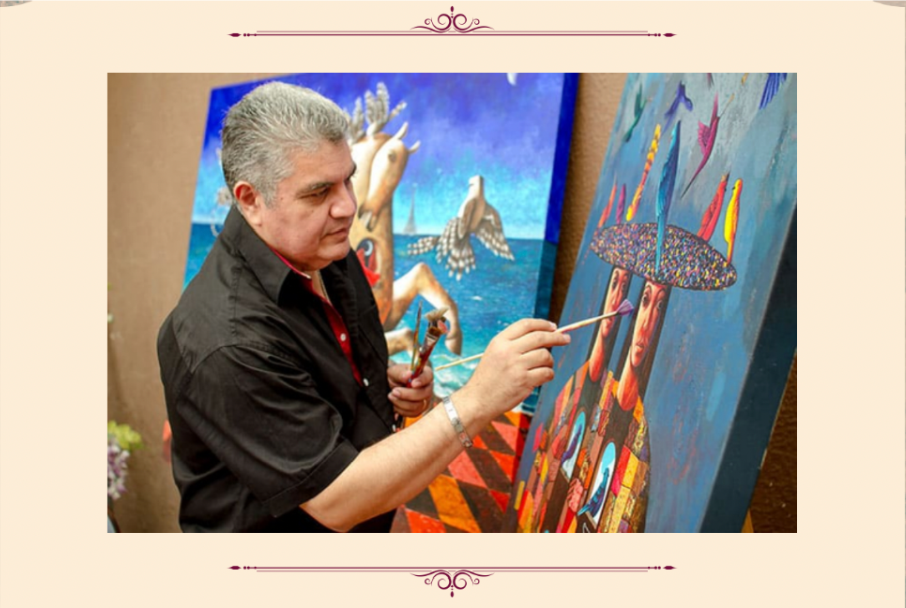 About the Artist
Born on December 4, 1963 in Guadalajara, Ignacio Guerrero is essentially a self-taught artist. He displayed an interest in drawing and painting from childhood. "Stop scratching the walls!" is the phrase with which his mother scolded him most consistently in his childhood and of which he still remembers fondly. Though he knew he would be punished, he continued to paint on the walls.
After obtaining a degree in graphic design at the University of Guadalajara, he achieved the post of art director for several prestigious advertising agencies in the city, as well as illustrating for numerous magazines and newspapers. Nevertheless, he subsequently left the world of advertising to devote himself to painting; something that he feels gives him total freedom of expression.
His work, which is surrealist in quality, has been exhibited more than 100 times in Mexico and abroad, in places as distant as Portugal, Italy, Australia and New York. And he has to his credit many awards and special recognitions. In 2017, his work was selected to participate in the international Biennale of contemporary art in Florence, Italy.
"Paint until you drop", says Ignacio; "or until there is nothing more to say to the canvas". The fun surreal dream-world of Ignacio Guerrero, conjures up hiding places along the road to the impossible; the flight of a bird, cages, horses galloping with energy, mermaids, men and women in full, quasi-Kafkaesque, metamorphosis show familiar elements in this strange world produced from the depths of his acrylic and oil embedded brushes which create the poetry of his paintings.
Everything that is observed is a game, a wonderful set of tones and textures. Motivated by fantastic muses, his pictorial work celebrates the life and obliges us to look at something that has not stopped being here, but we often forget: the harmony of nature.
"Un Mundo Raro – A Rare World is a humble tribute to the imagination of artists in the history of painting, a tribute to their particular vision of the world, where I took elements of their most famous works – how you can appreciate – and I combined them on the canvas with some of my characters and landscapes characteristic of my own creation," says Ignacio, who looks forward to sharing his latest creations with you.
Galleria Dante was very excited to have the opportunity to show his work for his 25th Anniversary, and is very excited and proud to present his newest works. Escape into Ignacio Guerrero's world of realism.
View Ignacio Guerrero's page and ask about BUY NOW prices on any of the works on his website. Limited time Offer.

Open Mon-Fri from 10 am-5 pm, Galleria Dante is located at Basilio Badillo #269 in Puerto Vallarta's Romantic Zone. For more information, call (322) 222-2477, or send an email to info(at)galleriadante.com.