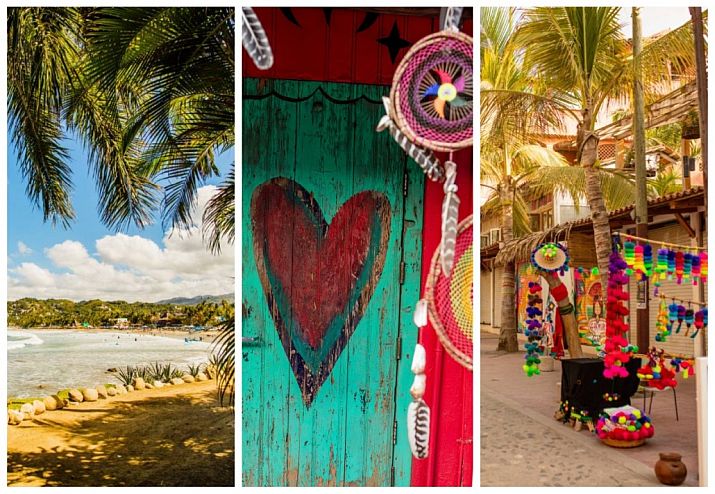 Nuevo Vallarta, Nayarit, Mexico – Sayulita, the Riviera Nayarit's surf capital, has been included in the Top 10 of the Travel Hacker's Guide by Kayak – considered the world's leading travel search engine – which provides travelers with tips and valuable information on trending destinations.
The list starts by saying: "It's tough to boil down the destinations we'd like to experience to just 10, but we made an effort and chose Kayak's favorites, a hand picked selection of places that we think are just the ticket to get back to the adventure."
Nayarit's Pueblo Mágico shares space with nine other important national and international destinations such as San Diego, Los Angeles, Las Vegas, New Orleans, San Antonio and Denver, as well as Puerto Vallarta, Valle de Guadalupe and Puerto Escondido.
Why Sayulita?
Kayak recaps everything the traveler can find in this Riviera Nayarit destination, highlighting surfing, yoga, and delicious cuisine. It also offers timely tips for traveling to Sayulita, such as flight prices, accommodations, and car rentals, to help make your next trip an unforgettable experience.
"The best thing about Sayulita is the 'good vibe' that permeates its streets and beaches. Yoga, surfing, and delicious gastronomy (…) an area of the Pacific that is attracting more and more tourists, both nationals and foreigners. Get ready because you'll fall in love and want to stay forever".
For more information, CLICK HERE.
The Riviera Nayarit is a safe destination
As one of the first destinations to receive the Safe Travels Stamp developed by the World Travel and Tourism Council (WTTC), the Riviera Nayarit is well-prepared to welcome all domestic and international travelers safely. Our hotels, restaurants, and tourist establishments follow all the health protocols established by the Federal Government's Ministry of Health and operate at the allowed capacities. Access to the beaches is limited. Be a responsible tourist: wear your mask and keep your distance.