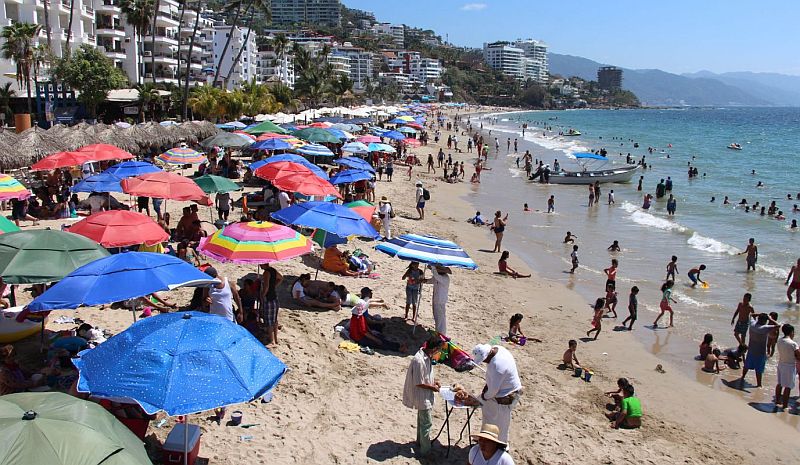 Puerto Vallarta, Jalisco, Mexico – During the two-week-long holiday period of Semana Santa and Pascua, tourist destinations in the state of Jalisco will average occupancy of 60 to 65 percent in general. However, the State's main beach center, Puerto Vallarta, will surely reach full capacity during the first week of Easter vacation.
This was stated by the Jalisco tourism secretary, Claudia Vanessa Pérez Lamas, who indicated that precisely in the peak of this holiday period for Mexicans, the hotel industry will be close to full in several places.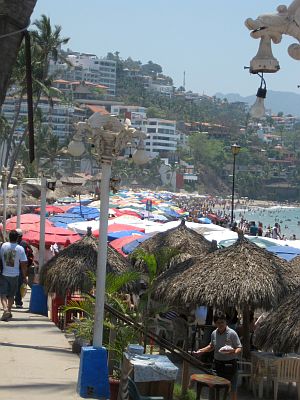 Not only Puerto Vallarta, but also Mazamitla, would be at around 95 to 100 percent occupancy, and would have the best results, at least that is what the Jalisco dependency expects.
"Puerto Vallarta has positioned itself as the favorite destination in Jalisco for local and national tourists and, during Easter Week, high occupancy is expected. I always want to stay at 95%, but the truth is that many times it reaches 100% on weekends, when there is not room for a pin in Puerto Vallarta. So that is what we expect, a fairly high occupancy," said the official.
She pointed out that according to the projections collected by the staff of the Ministry of Tourism in other destinations throughout the state, an occupancy rate of 60 to 65 percent could be reached during Holy Week and Easter, figures that are not insignificant.
And she considered that despite the fact that in recent times there have been violent episodes in places like Mazamitla, even in public spaces of that mountain destination, it is trusted that it will be in great demand and, in fact, many reservations are already being registered.
"Last year in the December season we closed with a quite interesting occupation, Mazamitla closed at 95%, after not only security protocols were reinforced but also events, like the exhibition of hearts, were held in public spaces. That is, we have generated a strategy and I believe that all mountain destinations will be quite enjoyable this season," Pérez Lamas said.
With this, she referred to the operations carried out by the state government as a result of the escalation of violence in that area located south of Lake Chapala and bordering Michoacán.
Source: Contra Línea