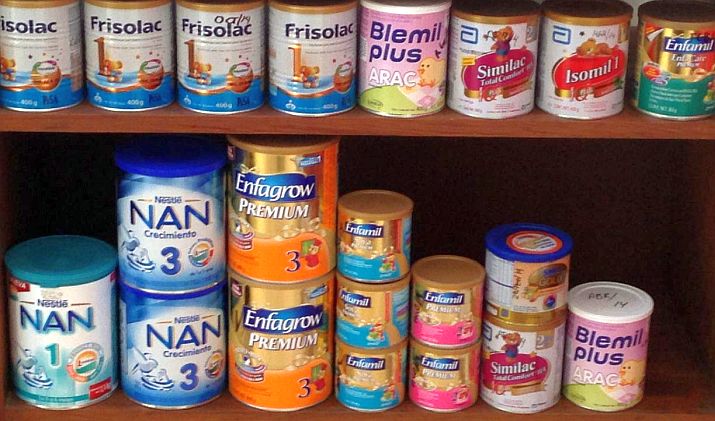 Puerto Vallarta, Jalisco, Mexico – The SETAC Community and Wellness Center gives us an update on their "Give Milk" campaign, which focuses on helping HIV positive mothers feed their young children without the risk of infecting them with the virus.
There is no greater tragedy than a new mother unable to feed her child because her breast milk could pass on the virus that causes AIDS. Created in 2012, SETAC's "Give Milk" program helps meet this critical need.
This program means a new mother struggling with her own declining health can safely feed her newborn child. SETAC provides these new mothers with powdered milk for two years or until the pediatrician determines that their infant is free of HIV.
However, the formula is prohibitively expensive for low-income families. With your help, the Community Center's Give Milk Project will enable a young mother's greatest joy to continue.
The general public can participate in the Give Milk campaign by donating cans of powdered milk for stages one, two and three. The preferred brand is "NAN," however, you can donate any brand of milk powder, provided it meets the required nutritional values, and in the case of step three, the formula needs to be fortified with vitamins and minerals, including iron and calcium that a growing child needs in order to grow strong and healthy.
Your donation of powdered infant formula, which can be dropped off at the SETAC Community and Wellness Center, located at Calle Aldanaca 178 #4-A on the corner of Viena in Colonia Versalles, will help a child grow up to be healthy and happy.
As of December 2021, there were 16 babies born to mothers with HIV in Puerto Vallarta. Today, thanks to SETAC's Give Milk campaign, 12 of these children are healthy and 4 are still under observation, therefore, the program has proved successful.
According to Francisco "Paco" Arjona, the director of SETAC Vallarta, the program starts before the baby is born. If the mother has HIV, she is given medication to lower the amount of virus at three months, likewise, at the time of delivery, which is by cesarean section and is performed very carefully. The baby is given PrEP (pre-exposure prophylaxis, which contains Emtricitabine and Tenofovir Disoproxil Fumarate to prevent HIV infection) for one month, after which tests are performed for the next four months to verify that the child is not living with HIV.
Work is also being done on the "To love is to gestate with health" program, so that all Health Centers have rapid tests and medications for mothers-to-be.
"We think the Give Milk Project is a great cause," Ed Thomas, the founder of SETAC stated. "It definitely benefits our community by raising awareness. It's important for people to understand the AIDS crisis continues and affects people right here in Puerto Vallarta."

Located at Aldanaca 178 4A & 4B, in the Colonia Versalles of neighborhood of Puerto Vallarta, SETAC is a non-profit community and wellness center whose mission is to reduce HIV and other sexually transmitted infections in the greater Banderas Bay region through education, detection and prevention. Free counseling, testing, treatments and referrals for HIV and other sexual transmitted illness are just some of the free services SETAC provides to the entire population, without prejudice or discrimination. For more information, follow SETAC on Facebook, visit the website, call (322) 224-1974 or email contacto(at)setac.com.mx.