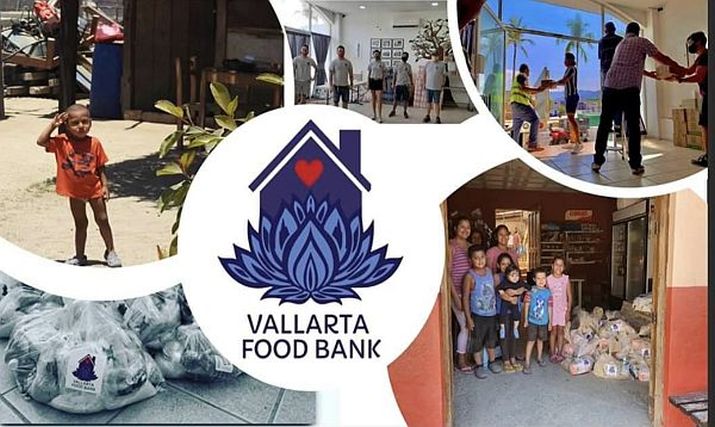 February 23 Update: Tickets to the 'Spring Fling' fundraiser for the Vallarta Food Bank are completely sold out. Thank you Vallarta. See you all there!
Puerto Vallarta, Mexico – On March 23 the Vallarta Food Bank will have officially been in operation for two years. To date, this amazing team and volunteers have delivered MILLIONS of meals and distributed clothing, medicines, household items, and more to Puerto Vallarta families struggling to survive the pandemic, natural disasters and poverty.
Founded by local restaurateurs Francie Nguyen, Jimmy Plouff & Frankie Victoria Banuelos in 2020, the Vallarta Food Bank continues to expand as volunteers work to try to make a positive change in the community.
Over the past 22 months they've expanded their operations to include soup kitchens, classes, showers, and much needed help to those who lost homes and jobs due to the flooding caused by Hurricane Nora. They've provided disaster relief to far flung neighbors and friends. All of this was made possible by amazing volunteers and generous donors.
Local businesses, organizations, and individuals have stepped up, too, hosting fundraisers and donating their time and talents to help the Vallarta Food Bank continue their good works in our community. But there is always so much more that needs to be done, so please save the date for their first major fundraiser.
Scheduled to be held from 3-8 pm on March 6 at Terra Noble, an outdoor venue with plenty of space, the Vallarta Food Bank's Spring Fling 2022 FUNdraiser is a great way to spend an afternoon enjoying fabulous food, drinks, live music, dancing, live & silent auctions and raffles for great prizes – all for a good cause!
Food will be provided by:
Bonito Kitchen
Chef Mavi
Barcelona Tapas
Tunnel Road BBQ
Nacho Daddy
Pasteleria Pavlova
Music will be provided by:
Charles Higgins
Amy Armstrong & Fernando Gonzalez
Bobbi & The Others
Bonito Jazz with Diego Guerrero
Empress & Effie Passero
Texas Embassy Blues Band
Tickets are on sale at Vallarta Food Bank (Rio Lerma 468, Col López Mateos), Bonito Kitchen (De Los Tules 325, Jardines de Las Gaviotas), Nacho Daddy (Basilio Badillo #287, Romantic Zone) and Cassandra Shaw Jewelry (Basilio Badillo 276,Romantic Zone). $500 pesos include food and one glass of wine. Hope to see you there!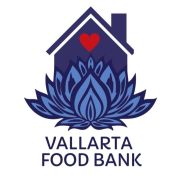 To learn more, volunteer, or donate, please visit vallartafoodbank.com, and be sure to like/follow them on Facebook to stay up to date on what they are doing!
The Vallarta Food Bank is 100% volunteer based, but all of their work would be impossible without the generosity of donors and supporters. If you would like to help the families of Puerto Vallarta get through these trying times, please visit vallartafoodbank.com for donation information. If you would like to receive a U.S. tax receipt for your donation, please visit casajojofoundation.org.