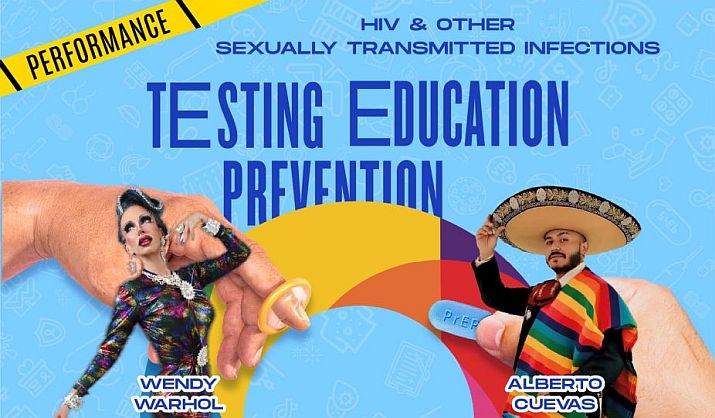 Puerto Vallarta, Mexico – Puerto Vallarta's GLBT+ community center, SETAC, is gearing up to elevate its services to new heights, focusing on comprehensive health and wellness programs that eliminate stigma and discrimination. The non-profit organization's efforts will be spotlighted at an upcoming fundraising event hosted by STUDS bar on Thursday, August 24, in Zona Romantica.
SETAC, with its unwavering commitment spanning almost 14 years, is on a mission to provide essential services to the LGBTIQ community, extending its reach to Mexican Nationals, Puerto Vallarta residents, and visitors alike. At the FUNdraiser, attendees will gain insights into SETAC's ongoing initiatives, exciting new developments, and its expansion of services, all designed to foster a safe and inclusive environment.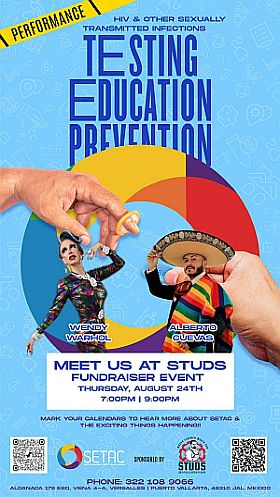 Founding visionary Ed Thomas, alongside Executive Director Paco Arjona and Director of Operations Mike Owens, will personally convey SETAC's vision for the future. The event promises a blend of verbal presentations and engaging on-screen displays that will delve into various facets:
Defining SETAC's role and scope
In-depth program details and their outcomes
Comprehensive range of services provided
Locations and mobile services for wider accessibility
Introduction to the dedicated team
Highlighting the impactful "Dona Leche" program
Fundraising efforts and sustainability
Showcasing the significance of safe spaces through multimedia
Insight into income, budgeting, and resource allocation
Unveiling the new Board of Directors
The event won't be all business, as entertainment will be seamlessly woven into the proceedings. Revel in performances by the acclaimed Alberto Cuevas, known as "El Diamante," and Drag Superstar Wendy Warhol, ensuring a delightful and engaging evening for all attendees.
SETAC's strength stems from its profound partnerships with community leaders, local businesses, allies, and, most importantly, the LGBT+ community itself. As the organization evolves to meet contemporary needs, this collective support has been pivotal to its growth.
Discover how you can contribute to this vital community initiative by attending the SETAC fundraising event at STUDS bar on August 24. Embrace the chance to learn, engage, and be part of the transformative journey SETAC envisions for the Puerto Vallarta LGBTIQ community.
STUDS Bar is located at Basilio Badillo 283, in La Zona Romántica of Puerto Vallarta. (Click HERE for Google map.)

Located at Aldanaca 178 4A & 4B, in the Colonia Versalles of neighborhood of Puerto Vallarta, SETAC is a non-profit community and wellness center whose mission is to reduce HIV and other sexually transmitted infections in the greater Banderas Bay area. Free counseling, testing, treatments and referrals for HIV and other sexual transmitted illness are just some of the free services SETAC provides to the entire population, without prejudice or discrimination. For more information, follow SETAC on Facebook, visit the website, call: 322-224-1974, text via Whatsapp: 322-108-9066 or email: contacto(at)setac.com.mx.