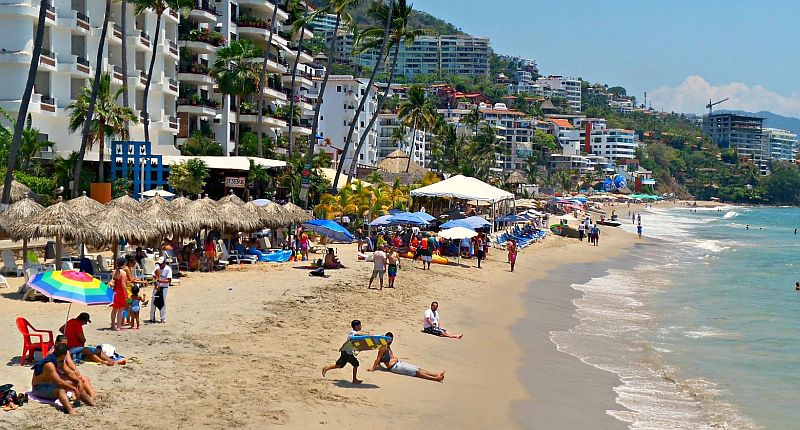 The Federal Commission for the Protection against Sanitary Risks (Cofepris), state health agencies and the National Network of Public Health Laboratories recently analyzed 2,098 samples of seawater on 290 beaches in 75 tourist destinations to determine whether or not they represent a health risk.
What is checked is the presence of the bacteria Enterococcus faecalis. The water samples analyzed must not exceed the established limits of 200 enterococci in 100 ml of water.
With the summer vacation period currently underway, Cofepris on Monday released the results of the evaluation, and more than 98% met the criterion for recreational use, including all of the beaches in Jalisco and Nayarit.
In Jalisco, Cofepris analyzed 10 of the main beaches in the state: Yelapa, Quimixto, Las Ánimas, Mismaloya, Gemelas, Los Muertos, Cuale, Oasis, Las Palmas and Camarones.
According to the agency, water samples were taken on these beaches between July 7 and 18, and the cleanest beach in Puerto Vallarta is Playa Camarones, with just 11 enterococci per 100 ml, followed by Playa de Los Muertos (16) and Playas Gemelas (19).
In fact, all of the beaches in Jalisco were suitable for recreational use, unlike in other coastal states where level of contamination exceeded the limits on some beaches.

In the case of Nayarit, the beaches with the best results are Playa Borrego, in San Blas, and Playa El Novillero I, in Tecuala, with just 10 enterococci per 100 ml of water. In contrast, the beach that is closest to the permitted limit is Sayulita, with 159 enterococci.
Cofepris indicates that only the Hornos, Suave and Manzanillo beaches in Acapulco, Guerrero, exceeded the established limits of 200 enterococci in 100 ml of water.
The foregoing, the agency pointed out, "due to the health risk represented by the presence of enterococci in a concentration greater than 200 enterococci (NMP/100mL), which is the limit established by that Federal Commission in compliance with the regulations of the World Health Organization (WHO)".
Sources: Informador • Vallarta Independiente