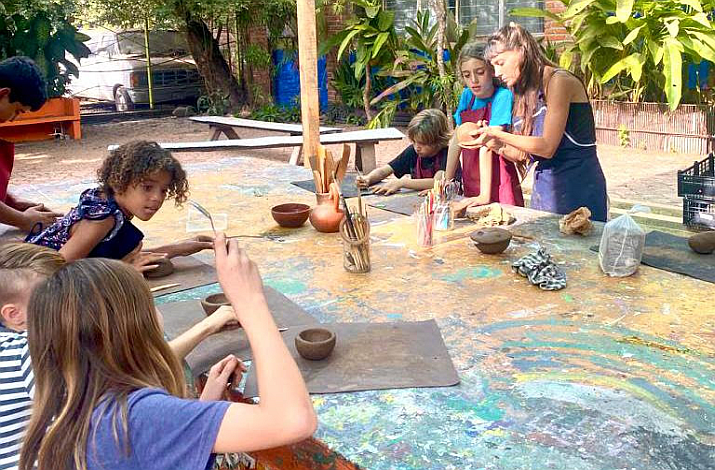 San Pancho, Nayarit, Mexico – Entreamigos began in 2006 on a kitchen table in the middle of a San Pancho street. Today, housed in a giant warehouse recognized as a model sustainable facility, it is an active community center with classes and workshops, a scholarship program, a bilingual library for children and adults, a computer center, an extensive recycling program, a gift store and the Recicla thrift shop.
Here's the latest news from Entreamigos: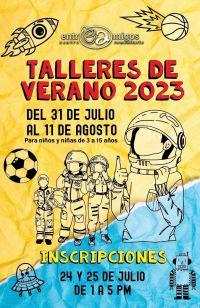 Summer Camp Coming Soon!
When: July 31st through August 11th
Time: 9:00 am – 12:30 pm
Enrollment: July 24th & 25th 1-5 pm at Entreamigos
Summer camp is almost here! Be sure to come and enroll this Monday and Tuesday. We are thrilled to offer two weeks of super fun activities including art, sports, nature exploration, town adventures, surfing, puppetry, watercolor, cooking, biking, and theater. The magic of summer camp lies in the adventures that await, new experiences, and building friendships!
Closing Dates
Hard to believe, but this is our last week open to the public, and we have a very special schedule: Mon & Tues from 1:00-5:00 pm and Wed-Fri from 11:00 am to 3:00 pm. After this week we will be hosting two weeks of Summer Camp, which will conclude our season.
However, the recicla shop has been super busy with lots of sales and donations from our community are a huge part of this. If you do any mid-summer cleaning, we will continue to accept donations in the building until August 18th. We look forward to seeing you again on October 16th when we reopen!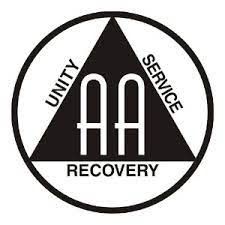 AA Meetings at EA
Entreamigos has just begun hosting meetings for Alcoholics Anonymous. The primary purpose of AA is to enable individuals to share their experiences, provide support, and offer hope to one another in their journey towards recovery. AA meetings are gatherings where people come together to discuss their struggles, progress, and personal experiences with alcohol addiction. Meetings are free, and they maintain an atmosphere of anonymity, confidentiality, and non-judgmental support. Please come if you would benefit from this supportive group.
Meetings Times
Saturdays at 8:00 pm in Spanish
Wednesdays at 5:30 in English
Both meetings are in the area of Deportes.
New Water Dispensers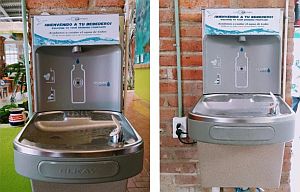 In 2019, it was estimated that 480 billion plastic bottles were bought across the world. Environmentally, a big concern with the use of plastic bottles in is the improper disposal of them. Many of these bottles end up in landfills, incinerators, or, worse, as litter in natural ecosystems, rivers, lakes, and oceans. This plastic pollution poses serious risks to wildlife, marine life, and human health. Plastic bottles also persist in the environment for an extended period of time, taking hundreds of years to decompose.
Entreamigos continues to be an organization dedicated to seeking out solutions to care for our environment. In an effort to reduce the use of plastic consumption, we have added two water dispensers in the building to encourage the use of personal water bottles, and reduce the use of single use plastic bottles. We encourage you to bring your own water bottle to the building, and join us in our pursuit of a healthy environment.
Support Entreamigos
If you would like support this important work, you can make a secure donation via credit card or PayPal, by clicking HERE.
Thank you for making a difference in the lives of the children and families of San Pancho!

Located at Av. Tercer Mundo No. 12 in San Francisco, Nayarit, Mexico, Entreamigos is an active community center whose primary focus is to increase educational opportunities for the children of San Pancho. To achieve these goals Entreamigos runs an art collective non-profit store, a library, a computer center and a collection of educational and community based workshops and initiatives. Entreamigos is entirely funded by donations and almost completely run by volunteers. To learn more about our programs and activities please visit entreamigos.org.mx.