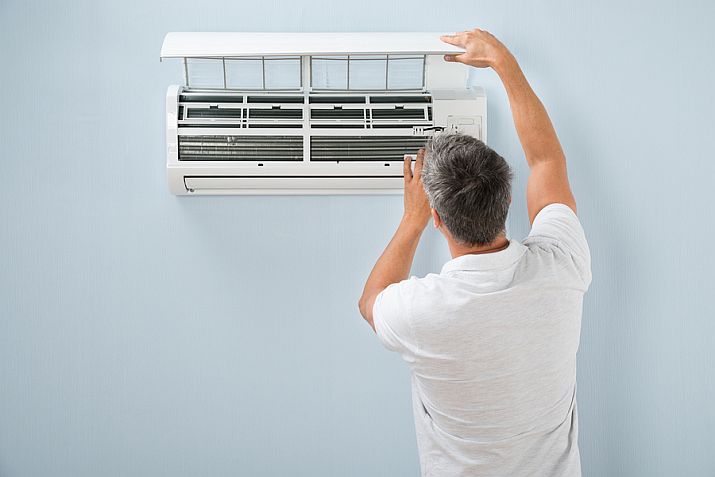 Puerto Vallarta, Mexico – There's an unusual little "chill" to the evening air in Banderas Bay this week, with evening temperatures dipping down to 15 Celsius/60 Fahrenheit (causing visitors to enjoy the perfect beach weather and stroll around in tank tops, while locals dig for their warmest sweaters to manage the "cold"), and you likely aren't giving a thought about your air-conditioners in your Puerto Vallarta home.
However, this is the ideal time to call and schedule your annual maintenance because come the warm summer months, getting a technician to visit your home on short notice can be a challenge – and one you certainly want to avoid should one of your units break down.
Not only to avoid malfunctions, but you'll also want to keep up on that yearly maintenance because, like any type of machinery, with time and use and without regular tune-ups they run less efficiently. Your air-conditioners will lose about 5% of their efficiency each year without regular maintenance, which will equal higher electricity bills.
So, what should you make sure is looked at every year? Here's a checklist:
• Condensing coils
• The motor fan oil
• Belts
• Operating pressures and temperatures (have your Owner's Manual on hand, if possible)
• A deep clean
There are several reputable air conditioner repair companies in Puerto Vallarta and you can check online for references, or if you live in a condo or gated community, your administration office will likely have companies for referrals.
Enjoy the cool nights in Vallarta and take advantage of the timing to get your home maintenance squared away, so that you'll enjoy comfortable temperatures all year-round.
Click HERE for more Puerto Vallarta real estate and lifestyle tips from Tropicasa Realty.
---

Since 1997, Wayne Franklin and his team at Tropicasa Realty have been a trusted name in Puerto Vallarta real estate. Tropicasa Realty is the region's representative for "The Leading Agents of the World" and with over 100 years of combined experience in real estate, all agents of the company are affiliated with AMPI. Wayne Franklin or any member of his knowledgeable team can be contacted in-person at their Romantic Zone Office – Pulpito 145-A at Olas Altas. While in PV they can be reached at (322) 222-6505 or by calling 866-978-5539 (Toll-Free) from the U.S.
Click HERE to learn more about Tropicasa Realty, or visit tropicasa.com.