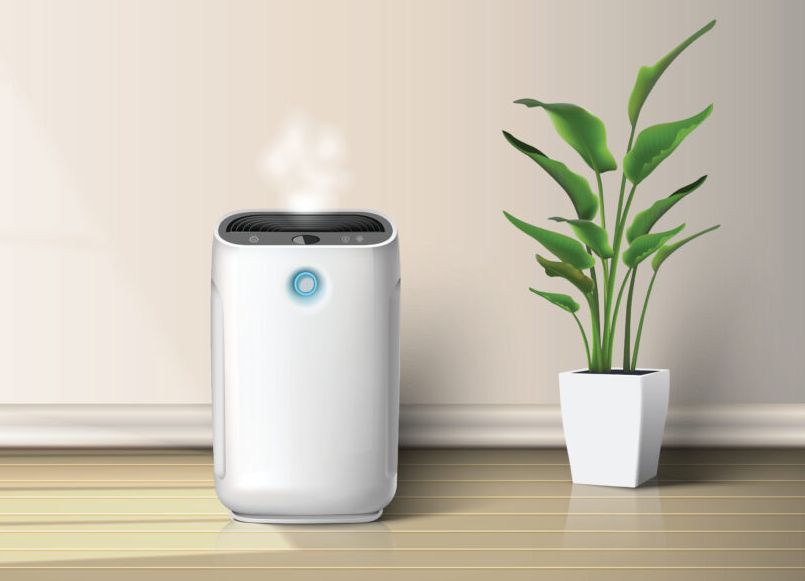 Puerto Vallarta, Jalisco, Mexico – The winter season has the lowest humidity of the year in the Puerto Vallarta area, with perfect beach day temperatures and cool evenings. However, if you've not previously lived in seaside tropical climate, there may be some things that you need to know about maintaining your home in a humid climate surrounded by salt water.
Humidity can cause mold and mildew in your home, but there are some easy fixes to help make your home less humid.
1. Running the air-conditioning will lower the level of humidity in your home, particularly if your unit offers an anti-humidity setting.
2. Increasing the air-flow in your home by throwing open the windows and having fans going to move air will also reduce humidity levels inside.
3. Invest in a dehumidifier. Portable units are available at most major grocery stores, Liverpool, and Home Depot, and will quickly pull humidity from your living environment.
4. Calcium chloride crystals are sold under many brand names and will naturally pull humidity out of the air. Costco offers a set that includes both powder and water collection units that can be placed around the home and are especially useful in closets to protect clothing.
Saltwater is another maintenance concern around your tropical home.
1. Clean the exteriors of your windows often and rinse well with fresh water. For metal window frames or fasteners, a spray of silicone or WD-40 can help slow down the corrosion salt water can cause over time.
2. Consider protecting your metal-front appliances with a coat of wax to help protect from rust.
3. Patio furniture usually suffers the most from salty air, so be sure to rinse it off weekly with fresh water and then dry completely. It is also a good idea to cover your patio furniture in the evenings or when not in use.
With a little additional attention, you can easily protect your home from humidity and salty air conditions to keep your property looking and feeling its best.
Click HERE for more Puerto Vallarta real estate and lifestyle tips from Tropicasa Realty.

Since 1997, Wayne Franklin and his team at Tropicasa Realty have been a trusted name in Puerto Vallarta real estate. Tropicasa Realty is the region's representative for "The Leading Agents of the World" and with over 100 years of combined experience in real estate, all agents of the company are affiliated with AMPI. Wayne Franklin or any member of his knowledgeable team can be contacted in-person at their Romantic Zone Office – Pulpito 145-A at Olas Altas. While in PV they can be reached at (322) 222-6505 or by calling 866-978-5539 (Toll-Free) from the U.S.
Click HERE to learn more about Tropicasa Realty, or visit tropicasa.com.