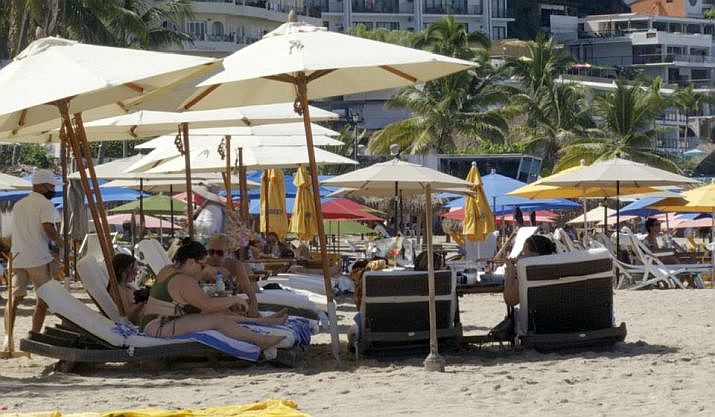 Despite the damaging effects Hurricane Nora had on parts of the city, tourism has not stopped in Puerto Vallarta, where last weekend's hotel occupancy registered 56% on Friday, 58% on Saturday and 46% on Sunday, according to data from the Puerto Vallarta Tourism Promotion and Advertising Trust.
In a tour carried out by CPS Noticias and Tribuna de la Bahía, it was observed that tourists and locals took advantage of the good weather on Sunday to enjoy the city's beaches, some doing water sports, others swimming in the ocean or just sunbathing.
Likewise, it was noted that many restaurants were filled with diners, and tourist service providers took advantage of the fact that on the beaches and boardwalks there were people to which they could sell their crafts or offer their services.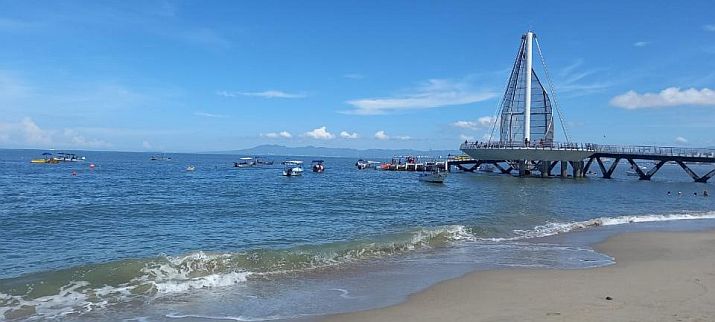 Tourist boats departed Los Muertos Pier with the allowed capacity to operate and carried out their tours of Banderas Bay, while other tourists stayed ashore to take photos and videos from the pier and the Malecón.
To clarify, though there were damages to some parts of the city, Puerto Vallarta's tourist infrastructure continues to operate normally.
Although this month is considered 'low season' for Puerto Vallarta, the destination continues to receive tourists from both the national and international markets.
It is worth mentioning that tourists are going to shops that have unfortunately been affected by the hurricane but are already operating normally for those who want to buy some sweets, clothing or crafts, however, the municipal market is not yet operating.
In this month of September, the expectation is that the hotel occupancy rates will near those of 2019 (51.35%) with the aim being to exceed 45%.
So far the reservation books show a positive trend, ranging from 35% to 40% during the week and from 45% to 50% on weekends, remembering that the purchase window at the national level is 7 days, so it is expected to increase over the next few days.
Source: Tribuna de La Bahia
BN Editor's Note: While you are enjoying your vacation in Puerto Vallarta, remember that many people affected by the floods caused by Hurricane Nora are still struggling. Click HERE to learn how you can provide much needed help to those who need it most.