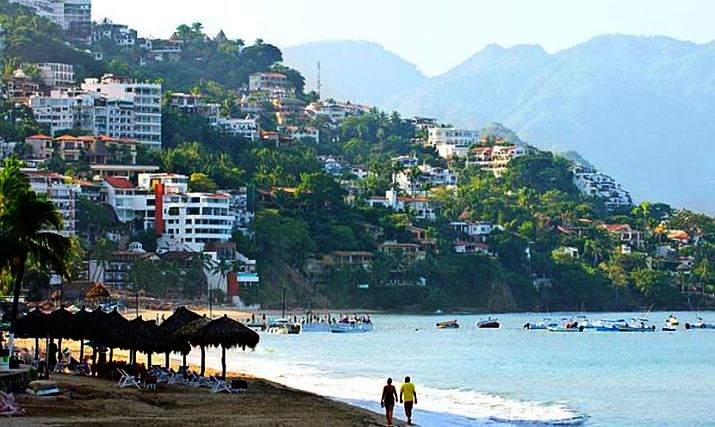 Puerto Vallarta, Mexico – The theme of this year's Tianguis Turístico, Latin America's largest tourism industry event, held in Mérida, México November 16-19, was "The new tourist, changes in behavior due to the pandemic".
Addressing the tourism conference, Airbnb co-founder and chief strategy officer, Nate Blecharczyk said that a revolution in the way we travel is taking place in countries around the world.
"Since tens of millions of people can now work from anywhere, travel whenever they want and stay away from home for longer, many people are living in Airbnb properties," Blecharczyk said, adding that "Traveling to Mexico has become a real trend for travelers from the United States."
And, according to Carlos Olivos, Airbnb's communication director for Latin America, Mexicans are following the same trend. "After the pandemic forced Mexicans to stay at home for several months, today tourists have chosen to explore new destinations and to stay in them for much longer," he said.
"Another element that is modifying the behavior of tourists is that people today have the flexibility to travel. According to data from an Airbnb survey, 43 percent of Mexicans have a hybrid work model and 60 percent have flexibility to travel," Olivos added.
Blecharczyk presented global data that showed that 20% of Airbnb nights booked between July and September were for stays of one month or longer. More than 100,000 guests have stayed continuously in Airbnb properties for three months or longer during the past year and 45% of nights currently booked on the platform are for stays of one week or longer, up from 38% two years ago.
He presented additional data that showed that villas, cabins and country houses in Mexico were among the most searched listings on the Airbnb site.
During his participation in the conference, Adolfo Jiménez, commercial director of Amadeus in Mexico, said that, as a result of the pandemic, the new tourism trends are bubble travel, domestic travel and longer stays. "This opens up a sea of tourism opportunities," he said.
With regard to the Tianguis Turístico, Tourism Minister Miguel Torruco said that all 32 Mexican states were represented and that more than 1,500 tourism-sector buyers from 970 companies in 42 countries were in attendance. Some 95% of all international tourists who come to Mexico are nationals of those 42 countries, he said.
"… All these statistics are without a doubt encouraging. They show that tourism activity [in Mexico] is in the process of recovery," Torruco said.
Sources: Heraldo de Mexico • Mexico News Daily