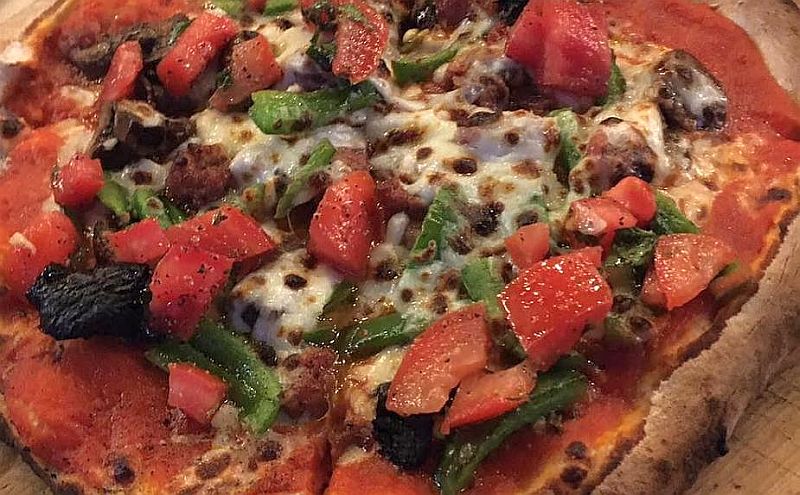 Puerto Vallarta, Mexico – With 25 years as local area experts, the Tropicasa Realty experience isn't just welcoming you to your new home, but also welcoming you to the neighborhood by sharing some of our favorite places. Today, we'd like to recommend Fiamma, a popular favorite with both locals and foreigners living in Puerto Vallarta.
Fiamma is found in one of Puerto Vallarta's best areas for real estate investment, Versalles, which is also known as the new heart of the culinary scene in the city. Located at Calle Havre 111, just steps from our Esquina Versalles project, Fiamma is a heaven for those who appreciate true Italian cuisine.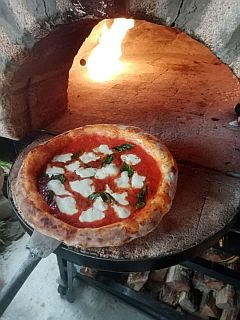 With a lovely outdoor terrace, Fiamma bills itself as a "Pizzeria & Beer Garden" but, in reality the menu is wide and varied with traditional Italian favorites in addition to their wood-fired pizza, including a daily selection of specials that range from pastas to proteins.
An insider tip is to simply allow affable owner, Marco, who personally greets and interacts with all patrons, to select a menu for your table, based upon any dietary preferences or restrictions you may have.
Another special feature of Fiamma is that they offer live music on a rotating schedule many evenings, so on any given night, you may be treated to a guitarist, a violinist, or an opera singer to add to the charming atmosphere.
Fiamma Restaurant is open Monday, Tuesday, and Thursday through Saturday from 5:00 to 11:00 pm, Sunday from 3:00 to 10:00 pm, and closed on Wednesdays. Reservations are highly recommended because Fiamma is very popular, and can be made by calling 322-365-5615, but beware, Chef Marco, though very friendly, does respect timelines and arriving 15 minutes tardy will likely result in having to wait for another table to become available.
For those familiar with Fiamma, in an exciting announcement, they have recently increased their wine list, now having a nice selection to accompany your meal. Just another reason to visit one of the best restaurants in Versalles on your next night out.
Click HERE for more Puerto Vallarta real estate and lifestyle tips from Tropicasa Realty.

Since 1997, Wayne Franklin and his team at Tropicasa Realty have been a trusted name in Puerto Vallarta real estate. Tropicasa Realty is the region's representative for "The Leading Agents of the World" and with over 100 years of combined experience in real estate, all agents of the company are affiliated with AMPI. Wayne Franklin or any member of his knowledgeable team can be contacted in-person at their Romantic Zone Office – Pulpito 145-A at Olas Altas. While in PV they can be reached at (322) 222-6505 or by calling 866-978-5539 (Toll-Free) from the U.S.
Click HERE to learn more about Tropicasa Realty, or visit tropicasa.com.