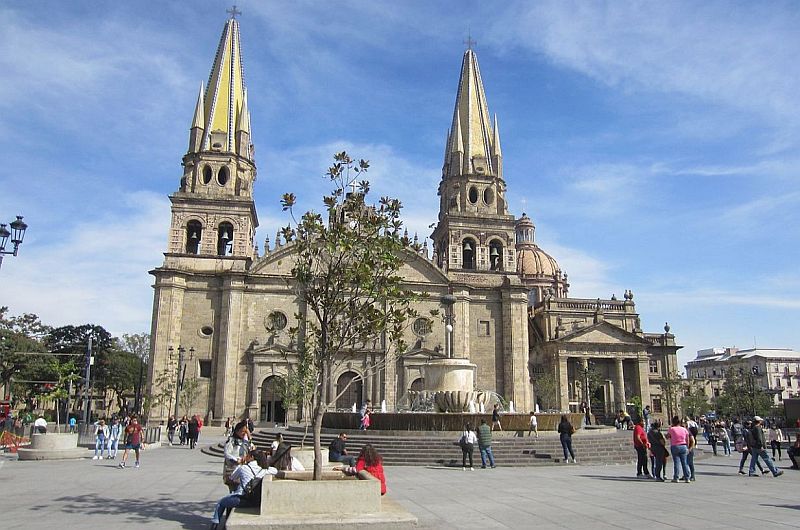 Guadalajara, Jalisco, Mexico – Starting April 23, and for the following 365 days, the Mexican city of Guadalajara will be the World Book Capital, an international recognition granted by UNESCO to those cities in the world that promote reading in an outstanding way and, in addition, encourage the development of books and the industry that develops around them.
"It is the third time that this declaration is given to a Latin American city and the first time it is given to a Mexican city. Guadalajara has been the cradle of great writers and great artists," said the mayor of Guadalajara, Pablo Lemus, in a press conference to present the program.
The mayor explained that the city's intention is to become the largest public library in the world as of April, organizing more than two thousand activities and the participation of dozens of creators in the fields of music, painting, dance and even gastronomy, with the presence of countries such as France, England, Spain and the United States.
On the occasion of its appointment as World Book Capital, Guadalajara will turn its Paseo Alcalde into an enormous "Literary Promenade" which, in addition to attracting tourism, will be a space for book presentations, public readings and small-format stage presentations, added the mayor, as quoted in the newspaper El Occidental.
The city will also have the "Barrio Lee," formed by 14 priority attention polygons in different neighborhoods of the city in order to reduce crime and social discrimination through shows and reading circles, among other cultural activities.
In addition, as part of the "Reading Capital" program, there will be literary workshops aimed at writers (between June of this year and February 2023), six workshops with renowned local and national writers; an essay workshop, children's and youth literature, novels, graphic novels, issues, humor and poetry.
Also collaborating in the program will be the University of Guadalajara, which will contribute with more than 800 activities, and the Guadalajara International Book Fair (FIL Guadalajara), which throughout the year will bring authors to meet with their readers in cultural centers and public squares in the city.
Source: Al Dia News