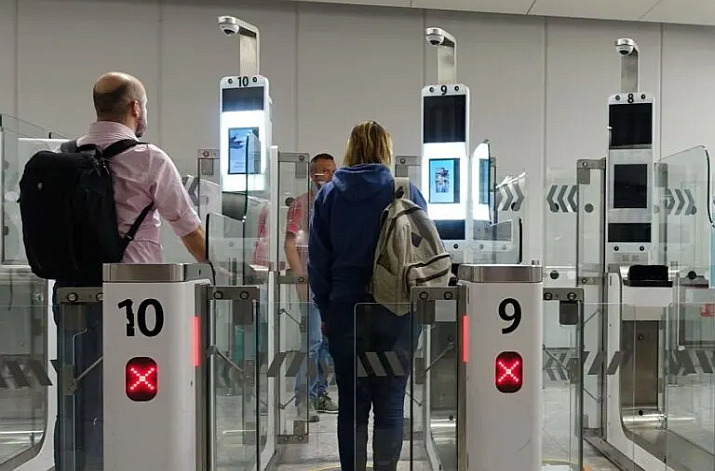 Puerto Vallarta, Jalisco, Mexico – The Puerto Vallarta International Airport may soon be getting a new electronic immigration system (E-Gates) that will speed up wait times upon arrival. In addition to having the high-tech system installed in Puerto Vallarta, Guadalajara and Los Cabos could also be getting the new technology sometime in the near future.
This technology allows passengers on international flights to go through the migration procedures that are required to enter the country in minutes, since all that is required is for passengers to scan their passport, follow the instructions on the screen, and collect the ticket that is generated.
Currently, there are 30 of these devices in use in Mexico: 18 at the Cancun International Airport and 12 at the Mexico City International Airport, and they seem to be making the immigration process much faster for travelers visiting those destinations.
Currently, the use of the system is limited to American and Canadian travelers, but there is talk about extending that privilege to visitors from other countries in the future.
One reason for American and Canadian tourists being the first to get to use the E-Gates has a lot to do with the fact that they make up such a large portion of foreign visitors in Mexico. In fact, so far, almost 57,000 Americans and more than 6,000 Canadians have used the new Filtros Migratorios Autónomos (FMA) system since they were installed in the Cancun and Mexico City airports at the end of 2022.
The National Institute of Migration considers that the implementation of new technologies favors fast, safe and efficient international connectivity in tourism and business matters.
BN Editor's Note: Don't use the automated immigration kiosks if you're resident in Mexico, regardless of whether you are a Temporary or a Permanent resident. Some residents have been mistakenly registered as visitors by these machines. We recommend that when you arrive in Mexico as a resident, you ask to be attended by an immigration official until the new kiosks are known to be processing residents appropriately.
Source: Gobierno de México