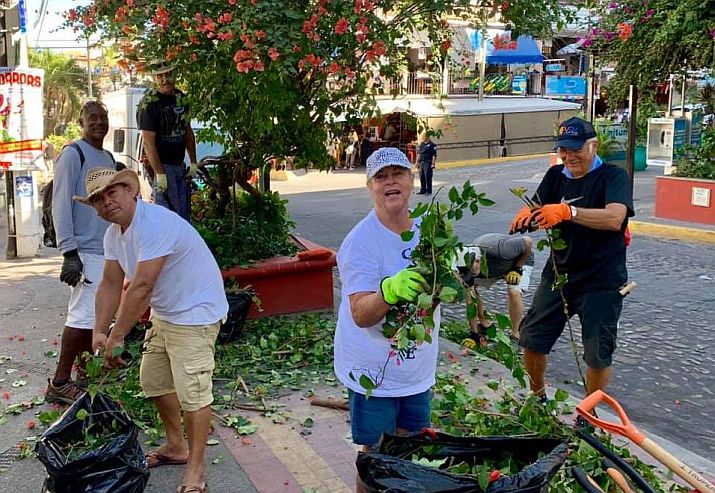 Puerto Vallarta, Mexico – The PV Garden Club supports not only a more beautiful, clean and verdant city, but is also making it more attractive to tourism, thus creating a vibrant economy to support all the other great causes in Puerto Vallarta. Here's the latest news from the PVGC.
Hola Amigas and Amigos! Season is running fast and we will soon be enjoying Spring… and others will have snow. Here is a forward calendar of volunteer gardening and social events.
UPCOMING VOLUNTEER TRIMMING AND PLANTING
March 2, 2023
Meet at Pier Street entrance on Olas Altas at 9 am to trim as high as we can reach. We will cover all of Olas Altas then go around the school and up some smaller streets with boxes that don't get a lot of care.
March 9, 2023
Meet at the John Huston statue on the Isla at 4 pm for Wine and Weeding. Last time we were there was Groundhog Day and the weeds came back!
Vallarta Girls School
We are still TBD on planting the new Vallarta Girls School. We measured planter spaces and Francie gave us her needs. This interior and exterior landscaping will all be in planters with a mix of sun and shade areas. We are sourcing custom sized planters and ordering cushions for students to sit on in the interior garden. A very concrete building.
MARK YOUR CALENDARS
March 21, 2023 – Mexican Spirits Tasting and Pairing at Di Vino Dante
Limited to first 25 people
Di Vino Dante rooftop garden at 6 pm.
Tequila, Mescal, Raicilla, and a bonus "juice"!
$1200 pesos tip included.
Click HERE to get your tickets TODAY!
RENEW YOUR MEMBERSHIP TODAY
Click HERE to renew your membership, donate or join the Garden Club.
We operate on a "season membership year" of October 1, 2022 to November 30, 2023. Our little database does not have annual renewal capability.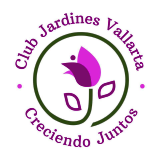 The Garden Club is a registered non-profit organization in Mexico that's devoted to enhancing the beauty, appeal and value of Puerto Vallarta through vibrant public landscaping. Annual dues start at $500 pesos for individuals or $750 for couples and are used to support the club's ongoing efforts to make Vallarta a more beautiful place. For more information, 'Friend' us on Facebook or visit vallartagardenclub.com.