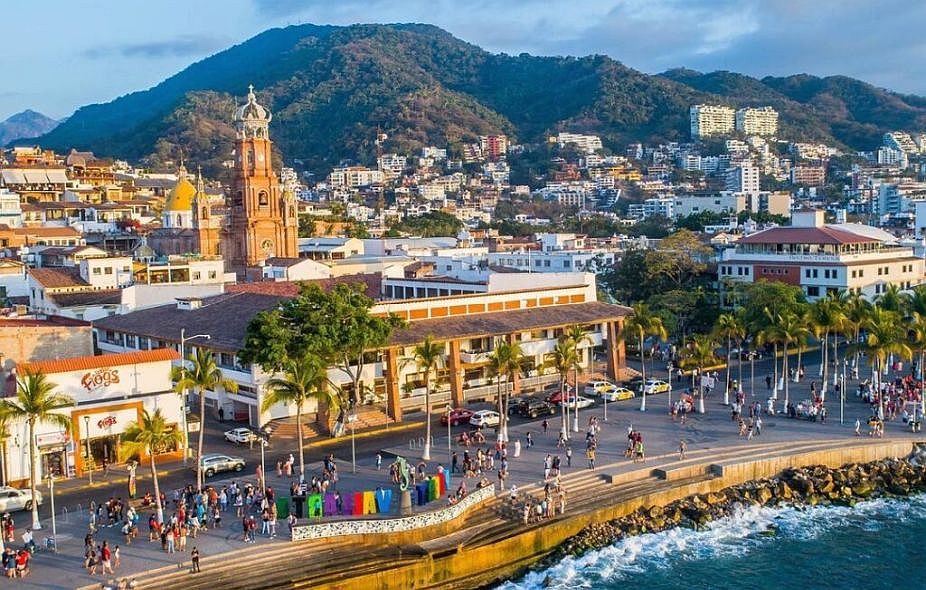 Puerto Vallarta, Jalisco, Mexico – Every year, more than 400,000 readers of Condé Nast Traveler vote for the world's best destinations, hotels, resorts, islands, cruises, airlines and airports in the prestigious magazine's annual Readers Choice survey, submitting millions of ratings to create a list of winning favorites.
Guadalajara and Puerto Vallarta, two of the most visited destinations in Jalisco, were recently nominated for the 2023 Condé Nast Traveler Readers' Choice Awards, one of the most prestigious international awards in the travel industry.
Given this, the Secretary of Tourism, Vanessa Pérez Lamas, expressed: "It is a great pride that Puerto Vallarta and Guadalajara once again position themselves as the best cities to travel to, but this is not a surprise, both cities reflect the diversity and natural wealth and history that we have in Jalisco and that they have been nominated shows that two of our best destinations are on the right track and that both on the beach and in the city, Jalisco always guarantees travelers the best experiences in Mexico."
It should be noted that both Guadalajara and Puerto Vallarta were selected thanks to their unique characteristics such as its architecture, gastronomic scene, atmosphere, offer of activities and lodging, to mention the most relevant factors.

Gustavo Staufert Buclon, director of the Guadalajara Convention and Visitors Bureau, commented "We are very pleased to receive this nomination in the 2023 Condé Nast Traveler Reader's Choice Awards along with Puerto Vallarta, as it consolidates Guadalajara as one of the most important cities in the tourism sector worldwide and reaffirms that La Perla Tapatía is one of the most complete cosmopolitan cities where you can do all kinds of tourism from traditional, sports, cultural, events and industries. We invite everyone to enter the voting for the 2023 Readers' Choice Awards and vote for Guadalajara or Puerto Vallarta".
"This is great news for us, the nomination for the 2023 Condé Nast Traveler Readers' Choice Awards, a recognition of the natural and cultural beauty of Puerto Vallarta and Guadalajara, as well as the excellent hospitality we offer our visitors. Puerto Vallarta is a world-class tourist destination and one of the most visited by travelers thanks to its wide variety of accommodation options, tropical climate, dream beaches, outdoor activities, and vibrant nightlife. We are committed to continue offering unique and memorable experiences to our visitors and to continue working to maintain ourselves as one of the main sun and beach destinations in the country," said Luis Villaseñor, general director of the Public Trust for Tourism Promotion and Advertising of Puerto Vallarta.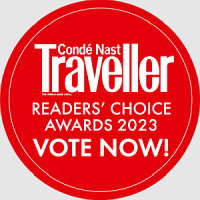 The coveted Readers' Choice Award is a seal of approval for the travel industry from the world's most discriminating travelers – that's you! – so please take a moment to take the survey at cntraveler.com and help Puerto Vallarta and Guadalajara secure their well-deserved places at the top of Condé Nast's 2023 list of the world's best cities.
Both metropolises are being recognized together with some of the best positioned cities in the world such as Amsterdam in the Netherlands, Madrid in Spain, Hamburg and Berlin in Germany, Cannes in France, Bruges in Belgium, Brasilia in Brazil, Atlanta in the United States, to mention a few; Likewise, Jalisco was one of the three states of the Mexican Republic that received two nominations in their urban destinations.
Voting in the 2023 Condé Nast Traveler Readers' Choice Awards' 18 categories will remain open until June 30 of this year at cntraveler.com.