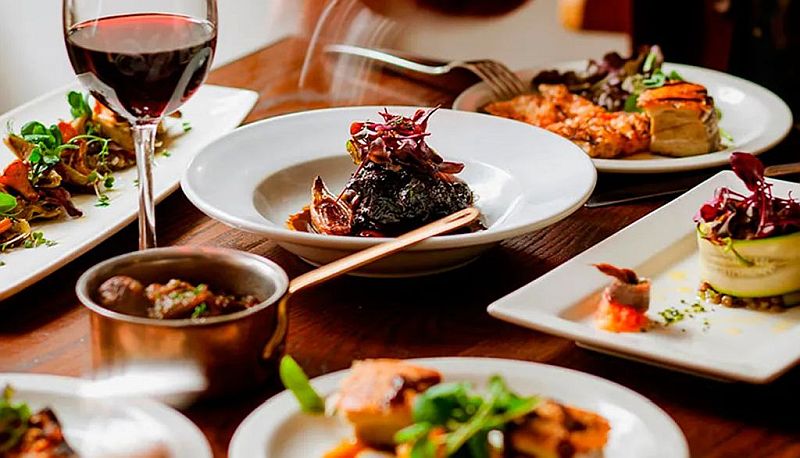 Vallarta Nayarit Gastronomica, the iconic culinary event that has delighted foodies for 15 years, is gearing up for its commemorative 2023 edition. From September 29th to October 7th, acclaimed chefs from around the world will gather at the Krystal Grand Hotel in Nuevo Nayarit to deliver spectacular culinary experiences.
More than just a food festival, Vallarta Nayarit Gastronomica is a celebrated culinary event renowned across the globe. This year's 2023 edition is particularly momentous as it commemorates the 15th anniversary, promising innovative gastronomic experiences that push culinary boundaries.
At a recent press conference held in Tequila, Jalisco, organizers unveiled the grand plans for the event. The Krystal Grand Hotel will serve as the epicenter, where attendees will indulge in a sensory adventure of flavors and culinary arts.
The event isn't solely about savoring delectable dishes; it's a platform for discussions on emerging food trends and significant culinary topics. Esteemed experts hailing from diverse corners like Colombia, Bolivia, Ecuador, and Mexico will grace the event as keynote speakers. The spotlight will shine on Pía Salazar, hailed as the world's finest pastry chef, alongside Michelin Star and 50 Best awardees, Celebrity Chefs, and Mixologists.
Beyond discussions, the event will feature a spectrum of tastings and workshops at various venues in Puerto Vallarta and the Riviera Nayarit. Participants will have the opportunity to explore diverse culinary realms, from crafting artisanal ice creams to unraveling the mysteries behind crafting the perfect cup of coffee. Chef Jorge Orozco, an ambassador of pre-Hispanic Mexican cuisine, will guide participants through the traditions of Mexican dishes.
This event is not only about fancy food; it's also about celebrating different cultures coming together through flavors. The chefs will mix local and global ingredients to create dishes that are uniquely delicious.
As the event gets closer, food lovers everywhere are invited to join the party. It's not just about eating; it's a chance to learn and enjoy amazing food from around the world.
For more details and a sneak peek into the event's offerings, visit vallartanayaritgastronomica.com.