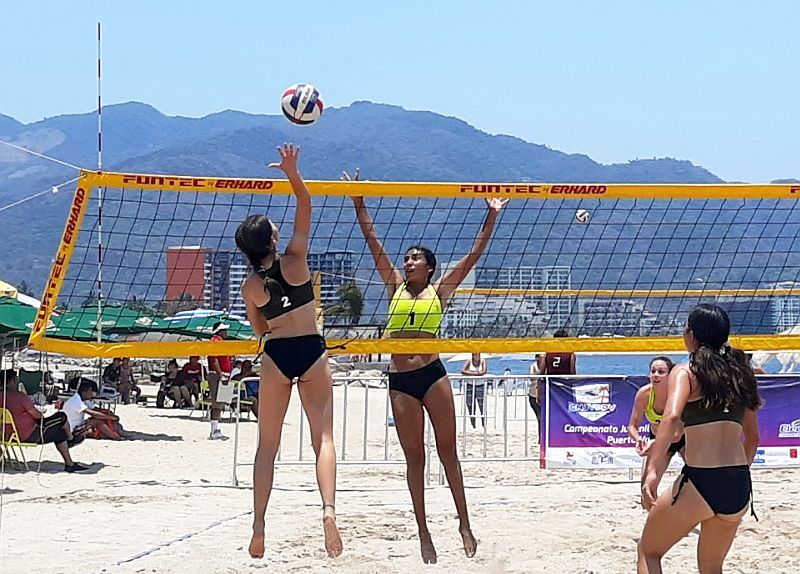 Puerto Vallarta, Jalisco, Mexico – From November 18 to 20, promising young beach volleyball players from all over Mexico will compete for $80 thousand Peso in prize money in the Beach Volleyball National Championship Puerto Vallarta 2022.
Scheduled to be held at the Playa Camarones facilities, matches will be played from 9:00 am until 6:00 pm.
The tournament format is round robin and will feature a selection of the best male and female couples in the national ranking, including the Puerto Vallarta-born and current beach volleyball champions of the State of Jalisco, Guilian Helías and Ken Heras.
Participation of young athletes from Aguascalientes, Baja California Sur, Colima, Puebla, Querétaro, Sinaloa, Zacatecas and Jalisco states is confirmed per organizers Promotora Larx.
General admission to all matches is free. Access to the venue is right in front of El Estadio (Municipal Stadium), beside the Sheraton Buganvilias Resort & Convention Center.
If planning to attend, do not forget to apply sunscreen regularly and to stay hydrated as expected temperature will rise up to 85ºF after 12:00 noon!
For event updates follow Campeonato Nacional Voleibol de Playa on Facebook.
Source: Visit Puerto Vallarta