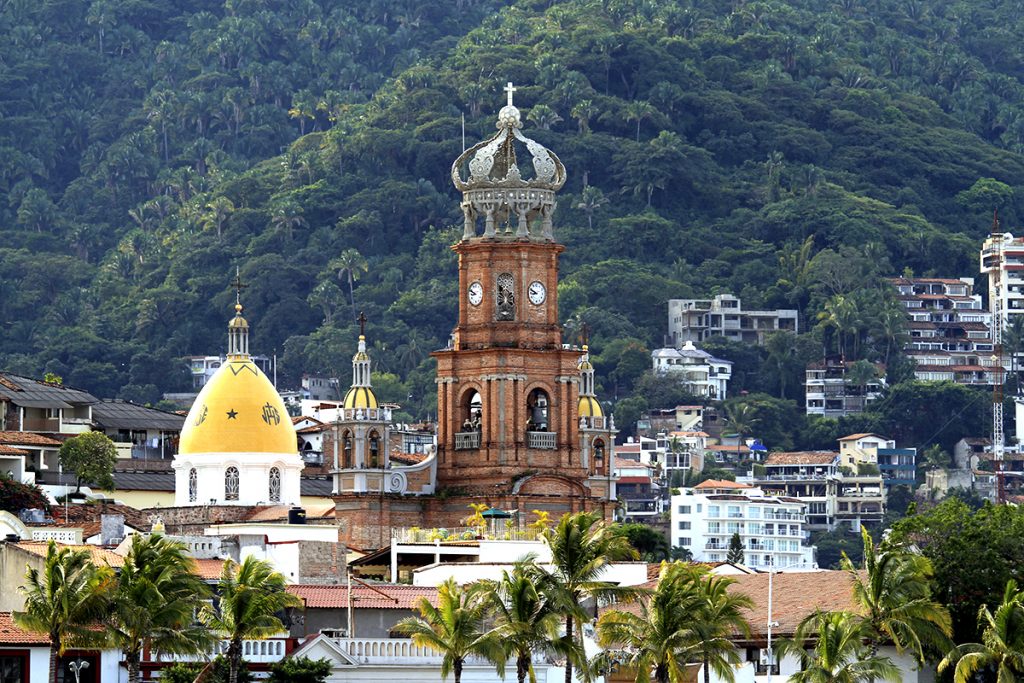 Puerto Vallarta, Mexico – The iconic Iglesia de Nuestra Señora de Guadalupe, situated in the heart of Puerto Vallarta, is gearing up for a special celebration. Father Arturo Arana López, the parish priest, recently unveiled the program for the church's 102nd anniversary as a parish, a milestone that was reached on October 12, 1921. The anniversary will be commemorated with a Cultural Week, a mass presided over by Bishop Luis Artemio Flores, and repair and maintenance work on its iconic dome and crown.
Father Arana emphasized that the parish is a sacred place to connect with God. This event not only marks a significant point in their history but also underscores their unwavering commitment to the values of faith, community, and spirituality that have guided the parish throughout the years. He warmly invited everyone to partake in celebrating this rich cultural heritage by strengthening bonds and renewing their dedication to shaping a future filled with hope and love.
The festivities will kick off with the Guadalupana Family Walk on Sunday, October 8, at 9:00 AM, followed by the Opening Mass at noon and a magnificent sculpture exhibition by Master Carlos Terrés. In the evening, there will be a Literary Café and a performance by the Municipal Band at 6:00 PM. The celebration continues on Monday, October 9, at 8:00 PM with a literary presentation titled "La Corona de la Iglesia" by Carlos Terrés.
Throughout the week, there will be various events, including a Grand Missionary Rosary on Tuesday, October 10, and a folkloric ballet performance titled "Mexicanísimo" on Wednesday, October 11. The main day of celebration will be on Thursday, October 12, featuring a pilgrimage starting at 6:00 PM, which will begin at the intersection of Juárez and 31 de Octubre streets and conclude with a 7:00 PM mass presided over by Bishop Luis Artemio Flores Calzada, followed by a verbena popular.
Other events include Eucharistic Adoration and Testimony of the Miracle of Fray Antonio Alcalde on Friday, October 13, a Guadalupano Soccer Quadrangular at the Agustín Flores Sports Complex on Saturday, October 14, and a Eucharistic Mass and a spectacular performance by Tenor Jorge Jiménez on Saturday, October 15.
In addition to the anniversary celebrations, the historic church is undergoing essential repairs to address leaks and structural damage, along with routine maintenance. Father Arana mentioned that they are waiting for the rainy season to pass before starting work on the dome, and they are actively raising funds for the project.
The community has been supportive, with some residents and tourists contributing by purchasing rebozos (shawls) with an image of the Virgin of Guadalupe for 500 pesos. Donations in collection boxes at the church are also being set aside for this purpose.
Father Arana expressed his confidence in the generosity of the local residents and tourists, who hold a deep affection for the Virgin and her temple. He believes that with their help, they will be able to raise the necessary funds, amounting to a minimum of three million pesos, to begin the dome's restoration work and ensure the continued preservation of this iconic landmark in downtown Puerto Vallarta.