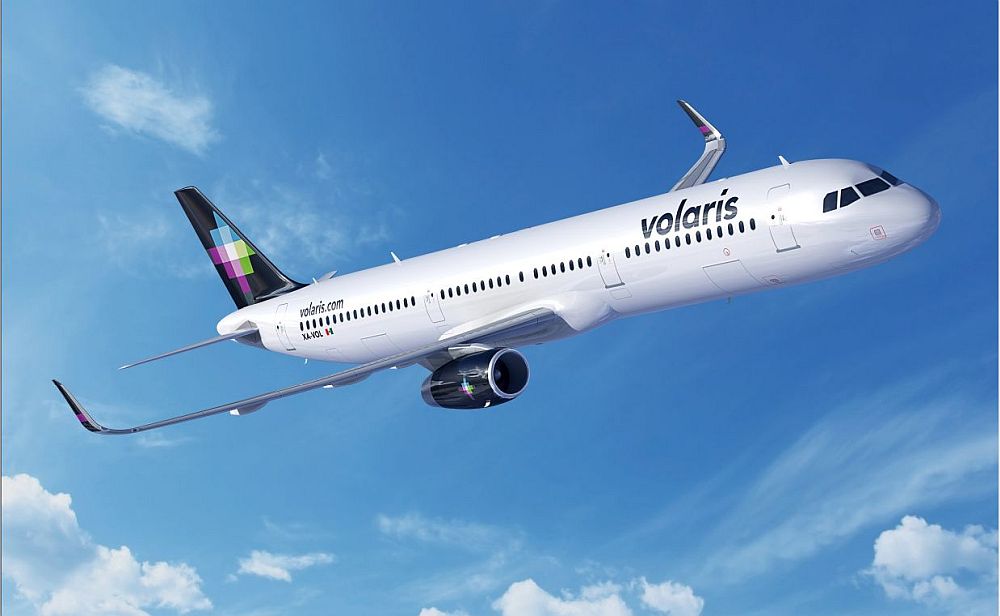 Mexican ultra-low-cost carrier Volaris has announced 40 new domestic routes. These new services are primarily point-to-point, increasing regional connectivity across the country. The states of Guanajuato, Baja California, and Sinaloa will receive the largest number of new routes, with twelve, ten, and nine, respectively.
Volaris is looking to increase its market share in the North American country. Fueled by a fleet composed of over 120 Airbus A320 family aircraft, the carrier announced the launch of 40 new routes connecting markets with leisure destinations last weekend. In a statement, the airline said that 33 of these routes will be exclusive, meaning zero competition from any other company.
Holger Blankenstein, Executive Vice President of Volaris, said that due to a growing interest in knowing Mexico better, and the post-COVID new tourism trends, the company has seen the new touristic and industrial cities ready to be served.
Seven routes to Chiapas and Oaxaca will be established due to their tourism potential, the airline reported. Volaris will also add two routes from Felipe Ángeles International Airport (AIFA), one to Cuidad Juarez on Monday, Wednesday, Friday and Saturday, and another to Culiacán on Tuesday, Thursday and Saturday.
Many of the new routes will be concentrated in Mexico's Bajío region, which includes the states of Aguascalientes, Guanajuato, Querétaro and San Luis Potosí. The region has experienced a nearby hiring boom in recent months, with a number of foreign companies opening new factories and offices in the area.
The airline is also adding two new routes to the Puerto Vallarta International Airport, from Mexicali on Tuesday and Saturday and from Culiacán on Thursday and Sunday.
There will also be more flights available in Baja California, Baja California Sur, Chiapas, Coahuila, Guanajuato, Guerrero, Jalisco, Nuevo León, Oaxaca, Querétaro, Quintana Roo, Sinaloa, Sonora, Tabasco and Veracruz.
The new routes will start operating on Monday, July 10, with a special promotional price of 99 pesos plus taxes.
BN Editor's note: Volaris airline employees are indefinitely delaying a strike originally planned for Friday, June 2 and rescheduled for Monday, June 5. The strike was expected to take place among staff in Monterrey, Tijuana, Guadalajara, México City and Cancún. However, it was postponed as airline staff asked the company to start talks to resolve the labor dispute. At the time of publication, the low-cost carrier plans to continue operating its flights normally.