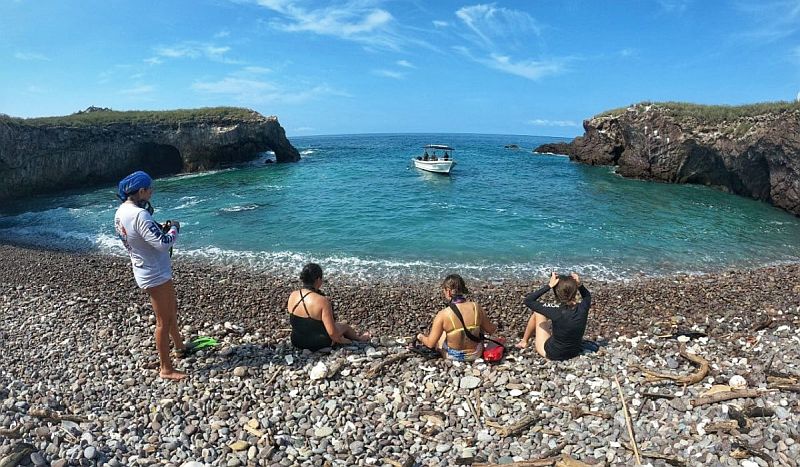 Puerto Vallarta, Mexico – Volunteers from the "Swimming for Whales" nonprofit were astounded by the amount of debris they encountered during their recent cleanup on the Marietas Islands. Among the surprising finds was a full-sized refrigerator floating near the tourist beach.
The cleanup effort focused on collecting trash that had washed up on the island's shores or was floating in the vicinity. The volunteers filled numerous sacks with various types of trash.
This cleanup was organized in preparation for Stephanie Montero's upcoming 35-kilometer swim from the Marietas Islands to Los Arcos de Mismaloya on November 18th. Montero, a dedicated swimmer, will undertake this challenging journey to raise funds for the rescue of entangled whales by volunteer biologists.
During the Marietas Islands cleanup, the "Swimming for Whales" team encountered a large refrigerator adrift in the sea, highlighting the unfortunate volume of garbage making its way into the bay.
The volunteers expressed surprise at the greater-than-expected amount of litter they collected, with plastic bottles and containers dominating the haul.
This initiative is part of the campaign to support Stephanie Montero's solo bay-crossing swim, a demanding challenge she's undertaking to raise a minimum of 500,000 pesos to finance various associations of dedicated biologists' efforts to rescue entangled whales and other marine wildlife in Banderas Bay.