Puerto Vallarta, Mexico – When I list a home for sale, sellers often ask me what they can do to help their home perform well on the market. There are many ways that agents and homeowners can position a house for a good sale, but thinking about how to maximize your real estate investment should be something you consider for the duration of the time that you own your home, not just when you decide to list it.
Keeping your home well maintained is important to protect its value, and some home renovations can boost the return on your investment and even help your home sell faster. Here are my Top 3 Renos to make your home its most attractive on the Puerto Vallarta real estate market:
• Improving energy efficiency – energy-smart appliances and solar panels are great features in Puerto Vallarta, where electricity is usually the most expensive utility in most homes.
• Kitchen updates – there is a difference between traditional charm and a plain old outdated kitchen. A mini-reno to a tired kitchen, like new cabinet doors, installing new appliances, upgrading countertops or switching out cabinet hardware can make a big difference.
• Bathroom updates – just like kitchens, a tired bathroom is a buyer turn-off, but small changes in a small space equals big impact. Consider re-grouting tile, replacing caulk, changing an old toilet for something more modern and efficient, and replacing the mirrors and fixtures.
And what renovations should you not expect to add value to your home? Some that generally don't provide a good return on investment include luxury light fixtures, combining bedrooms to make one larger room, or removing closets.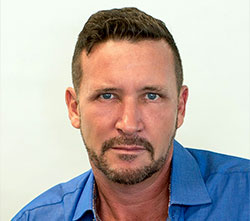 Warren Brander is an expert real estate agent working in Puerto Vallarta. He can be reached at 322-200-2253, or by email at sales(at)warrenbrander.com. You can also check out his website for a great selection of Puerto Vallarta condos and homes for sale at WarrenBrander.com.