Puerto Vallarta, Mexico – Property taxes. Just the words make most Canadian and American homeowners nervous about potential damage to their bank balance, but in Mexico you don't need to worry.
Property taxes for homes and condos in the Banderas Bay region and throughout Mexico are exceptionally affordable, with a single-family home in an area like Fluvial Vallarta only owing around 5000 pesos in annual taxes.
Additionally, if you pay your property taxes in January you will receive a 15% discount, 10 percent for those who do it in February, and 5 percent discount for those who pay in March.
If this is your first time paying your property taxes in Puerto Vallarta, here is what you need to know:
• Property taxes may be paid at either City Hall or at UNIRSE in Fluvial.
• You will need a copy of the account number from your previous year's property taxes. If you are a new owner, the tax form from the previous year should be included in the documents you were provided by your notary at the closing of your sale. If not, bring the deed to your home with you to City Hall or UNIRSE.
• Taxes can be paid via cash, debit or credit card.
• File your receipt safely away, both as proof of payment and to easily access your account number for the following year.
You may also pay your Puerto Vallarta property taxes using the municipal government's online payment system, which is available at pagos.puertovallarta.gob.mx.
Before you log onto the online tax payment center, be sure to have your Predial account number in hand. This is usually a 4 digit number (could be more) found on the top right hand side of your property tax bill in the box that says "Cuenta."
When you visit the website, type in your property tax id number where it says 'Cuenta' and click 'Buscar.' The amount you owe will show up and payment can be made with your Visa or Master Card. Make sure to keep the payment receipt in your records as you may be asked for it at some point. Any unpaid balances will become delinquent and subject to interest and penalties.
Whichever way you pay, your property taxes in Mexico aren't going to make nearly the dent in your wallet that they would in other parts of North America, so you can welcome 2021 without the worry of a large tax bill looming. It's just another great benefit of living in Puerto Vallarta.
---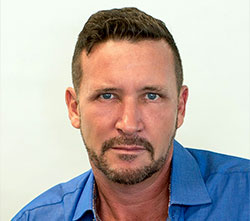 Warren Brander is an expert real estate agent working in Puerto Vallarta. He can be reached at 322-200-2253, or by email at sales(at)warrenbrander.com. You can also check out his website for a great selection of Puerto Vallarta condos and homes for sale at WarrenBrander.com.