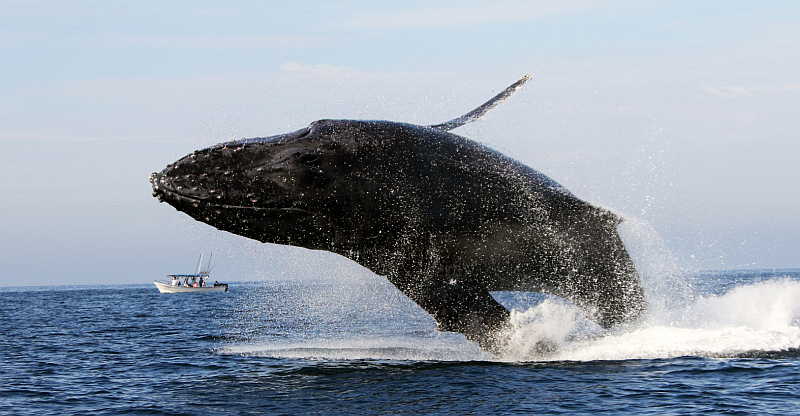 Puerto Vallarta, Mexico – Every year during the winter, one of the most beautiful natural events of the Pacific takes place in The Bay of Banderas along the shores of Puerto Vallarta and part of Riviera Nayarit. This magical experience comes from the opportunity for an intimate encounter with the majestic humpback whales during the time of their migration, when they visit the warm waters of Puerto Vallarta to mate, give birth and nurse their calves, until they are ready to return to their feeding grounds in the north.
These gentle giants visit our Bay from Mid-December through March. You may see baby humpbacks with their mother, and if you are lucky, you'll see them even from the shore, while you are walking along the Puerto Vallarta Malecón or enjoying your afternoon coffee on the beach or in your condominium.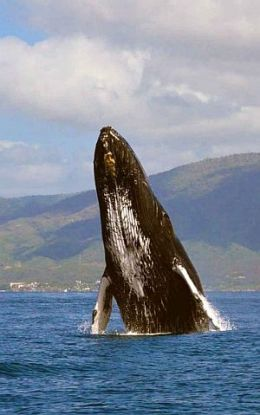 The annual migrations of humpback whales usually begin in late autumn as they swim thousands of miles to their winter breeding grounds. Their migrations are the longest known for any mammal on Earth. The distance between their feeding and breeding areas can be up to 8000 km or more, one way.
Each year, between 300 and 500 humpback whales are registered in Banderas Bay. In other words, if you come during the right season you are almost guaranteed to see them! Read more about the origins of the whales.
Whale watching in Puerto Vallarta should be on everyone's bucket list.
Over the last few years, it has become more professional, and duly constituted companies in the area offer tours to watch them, almost all of them respecting the established Mexican laws that govern whale watching activities to protect these fascinating animals.
There is a tour for everyone depending on your preference of duration, departure time and return time, as well as if you want to include food and snack options to round out your whale watching experience. You can have a private tour for something more personal, or join a group.
Most important of all is that you choose an eco-friendly tour that works to ensure careful preservation of the natural habitat, as well as the safety of the whales and their babies. Do not hesitate to ask your tour guide for their permit, it is common to ask, so it's not a problem.
Personally, I love whales, and I've been fortunate to see them and photograph them for many years. It is an unforgettable experience that everyone should see in the winter season in Puerto Vallarta or Nuevo Vallarta.
To experience living on Banderas Bay and witnessing these magical natural events, explore my properties for sale HERE.

When you are ready to buy your dream home, villa, condominium or piece of land in Puerto Vallarta, contact local real estate agent Alfredo Herrera. Having worked in the Puerto Vallarta / Riviera Nayarit real estate market since 2006, Alfredo has the knowledge and experience to help you find, and purchase, the property that's right for you – in the most seamless way possible. For more information, click HERE, call him at +52 322-142-6296 or visit PuertoVallartaRealEstateExpert.com.