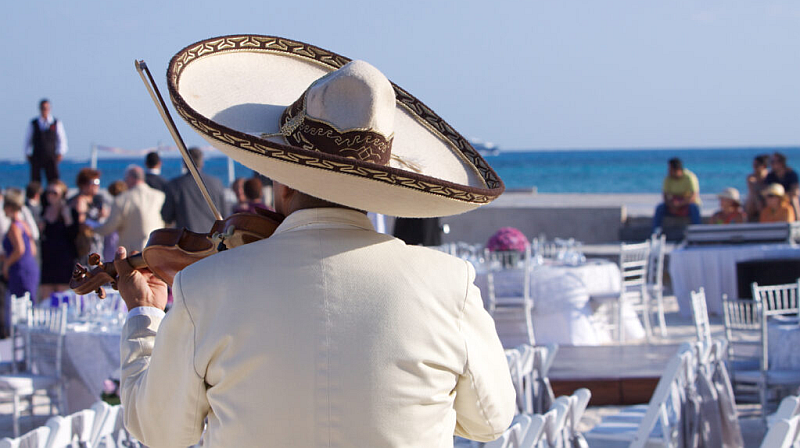 Puerto Vallarta, Mexico – So you've visited, fallen in love with the city, and finally decided to follow your dreams and purchase that Puerto Vallarta condo or home – and now your new Mexican friends have sent you a wedding invitation. If you've never been to a Mexican wedding before, we've got you covered.
From cultural traditions to what to wear, read on to find out what to expect:
The Invitation
Most of the important information will be found on your invitation, such as venue location and time. There may also be a note at the bottom indicating that the bride and groom have registered for gifts at a store of their choice, so you'll want to go through those options and get them something on their list.
Los Padrinos
Mexican weddings are all about family, but there are two guests who are particularly important: the Padrino and Madrina are a couple chosen by the bride and groom as an example of the love and commitment they hope to emulate, so it is a great honor to be chosen for this title, and they often pay for some elements of the wedding.
The Wedding Ceremony
Many Mexicans have a traditional Catholic or religious ceremony at church, which will take around an hour. Expect that most or all of the ceremony will be in Spanish. Because Puerto Vallarta is a beach destination, the wedding ceremony may also take place there or another outdoor location.
The Reception
Be ready for a full night of partying with dancing, and drinking, and dinner served late. Don't be shocked if the party is still going as the sun rises. Some couples opt for a Mariachi band, while others may prefer a DJ. Kids stay up later than usual to join in on the fun.
What to Wear
Attire may be indicated on the invitation, but if not, you should dress formally, which means evening gowns and suits or even tuxedos. Don't be afraid to dress to impress. Mexicans are masters of being well-dressed. If it's a beach wedding, think flowy dresses for women, and a nice guayabera or linen shirt with linen or cotton pants for men.
Click HERE for more Puerto Vallarta real estate and lifestyle tips from Tropicasa Realty.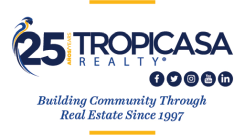 Since 1997, Wayne Franklin and his team at Tropicasa Realty have been a trusted name in Puerto Vallarta real estate. Tropicasa Realty is the region's representative for "The Leading Agents of the World" and with over 100 years of combined experience in real estate, all agents of the company are affiliated with AMPI. Wayne Franklin or any member of his knowledgeable team can be contacted in-person at their Romantic Zone Office – Pulpito 145-A at Olas Altas. While in PV they can be reached at (322) 222-6505 or by calling 866-978-5539 (Toll-Free) from the U.S.
Click HERE to learn more about Tropicasa Realty, or visit tropicasa.com.