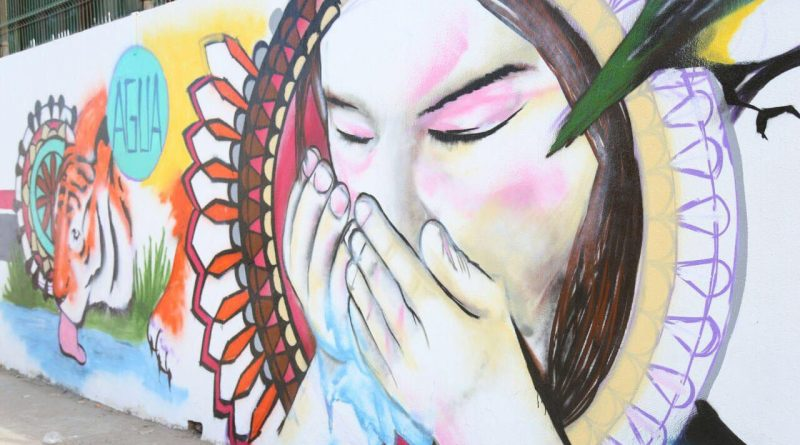 Puerto Vallarta, Jalisco Mexico – To commemorate World Water Day 2023, an annual celebration of water established in 1993 to raise awareness of the 2 billion people living without access to safe water, SEAPAL Vallarta invites everyone to participate in the "TransformArte en Agua" urban mural contest.
Part of SEAPAL's week-long celebrations for World Water Day, the contest is open to all creators of urban art, murals, graphic design, graffitti, and other artistic forms, who wish to help raise awareness about the importance of making responsible use of water through art and creativity.
In addition to exposing the artists' work, whose theme must contain scenes on water, the environment, the water cycle and social responsibility in a symbolic, expressive or narrative way, the contest will also serve to improve the visual environment in urban areas that Vallartenses and visitors frequent.
The contest is open to everyone over 14 years of age from any part of the region, who do not hold the position of public servant. However, it is necessary to confirm your participation by sending an application form, which can be downloaded from the seapal.gob.mx website.
To be eligible for the competition, all sketches must be received before 3:00 pm on Wednesday, March 1, 2023. On Thursday, March 2, the finalists' works will be published on Seapal Vallarta's social networks.
The top 10 finalists will be asked to paint their vision of water in highly-trafficked spaces from March 6 to 17th. In addition, the winners of the first three places will receive cash prizes of 10,000, 6,000 and 4,000 pesos, respectively.
For more information about the "TransformArte en Agua" urban mural contest, which is promoted by Puerto Vallarta Mayor, Professor Luis A Michel Rodríguez, and by the general director of the SEAPAL Vallarta, Jorge Castillo, call 322-226-9191 extensions 1143 and 1158.